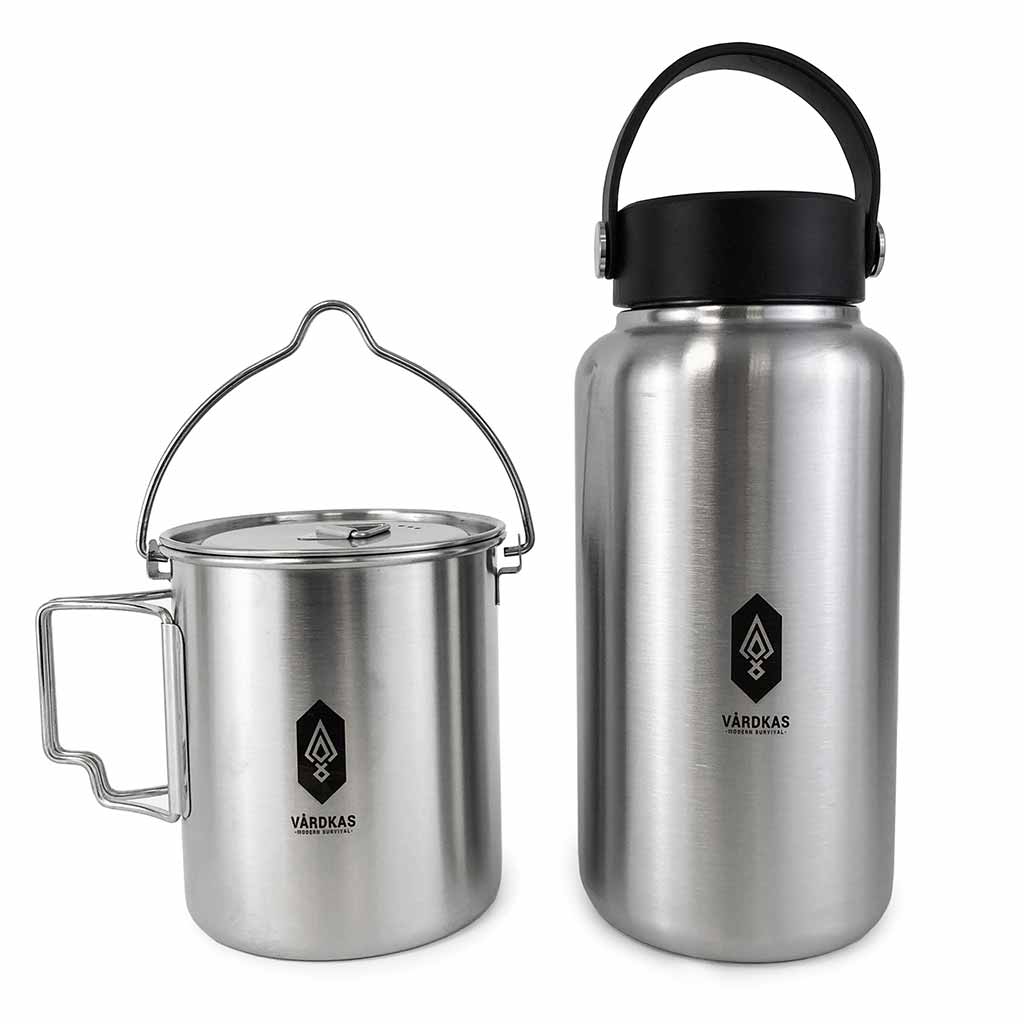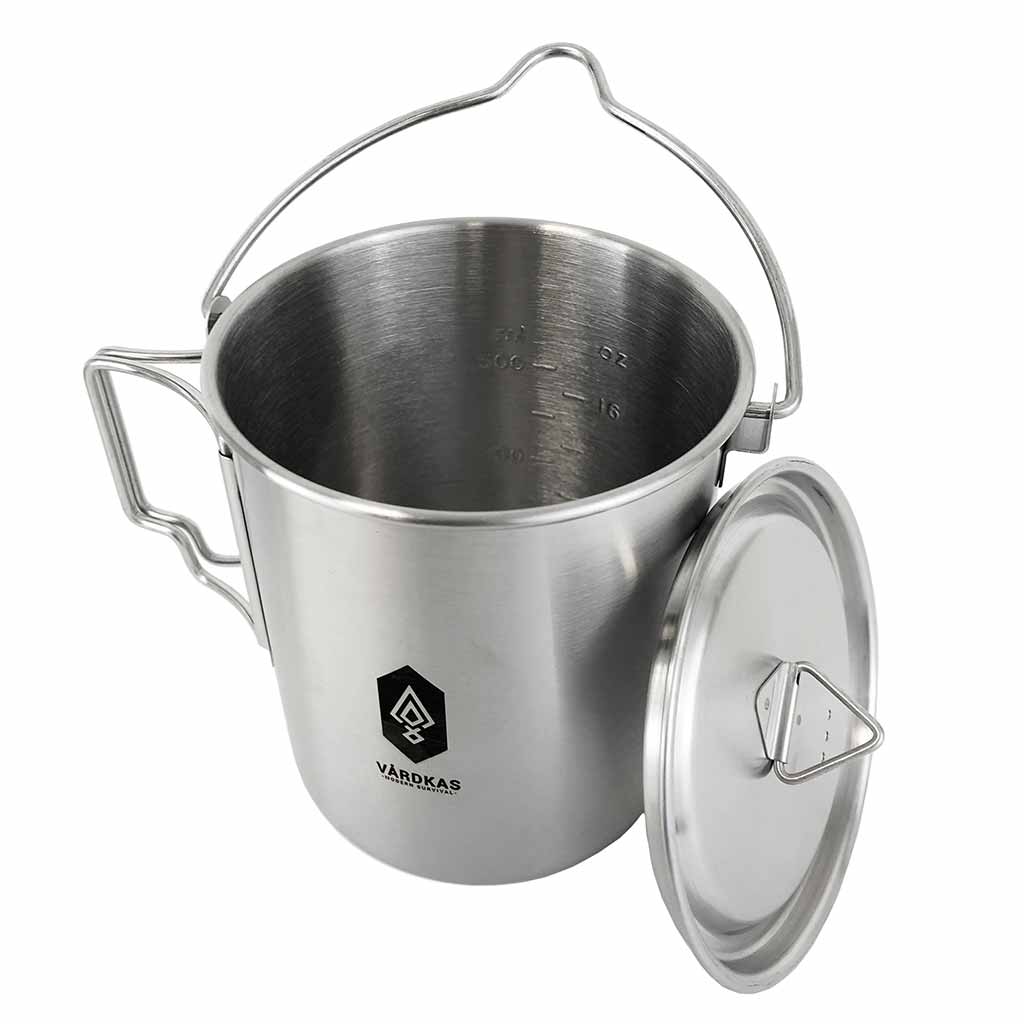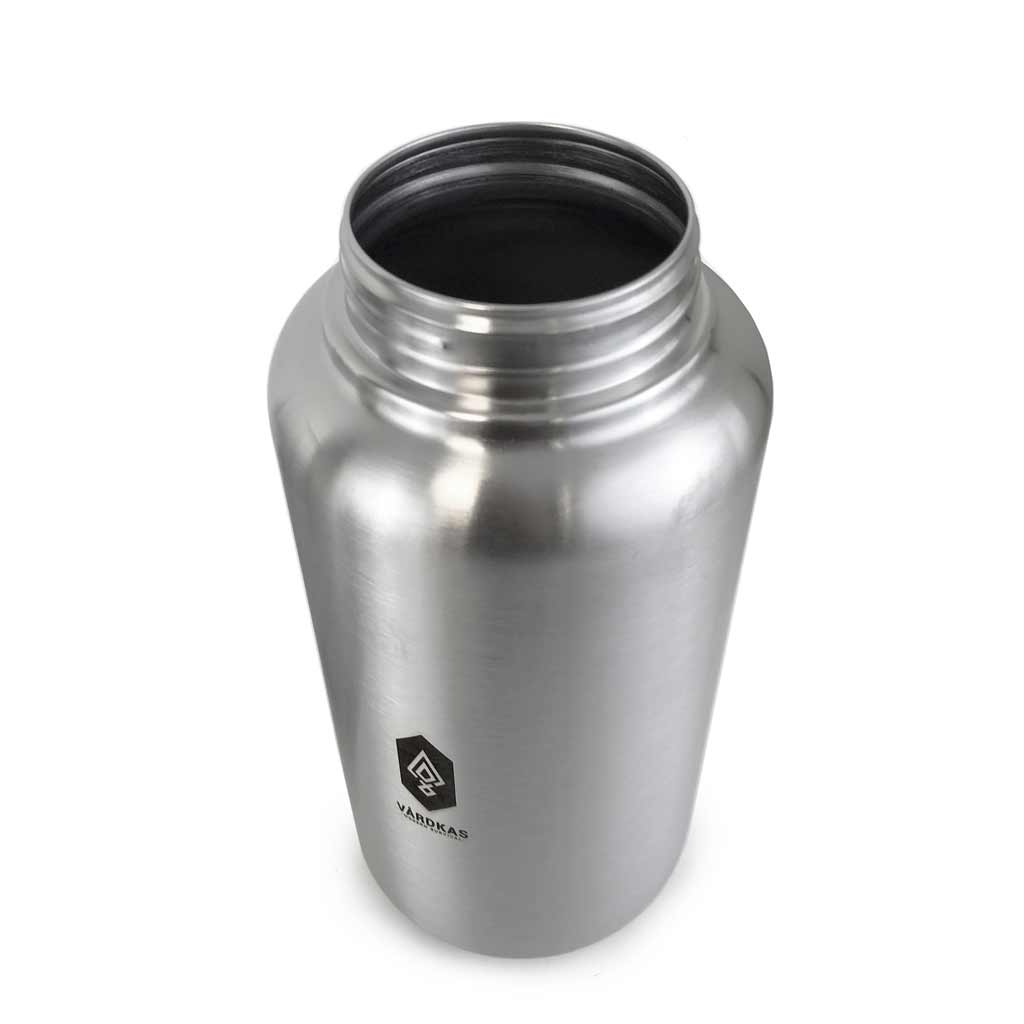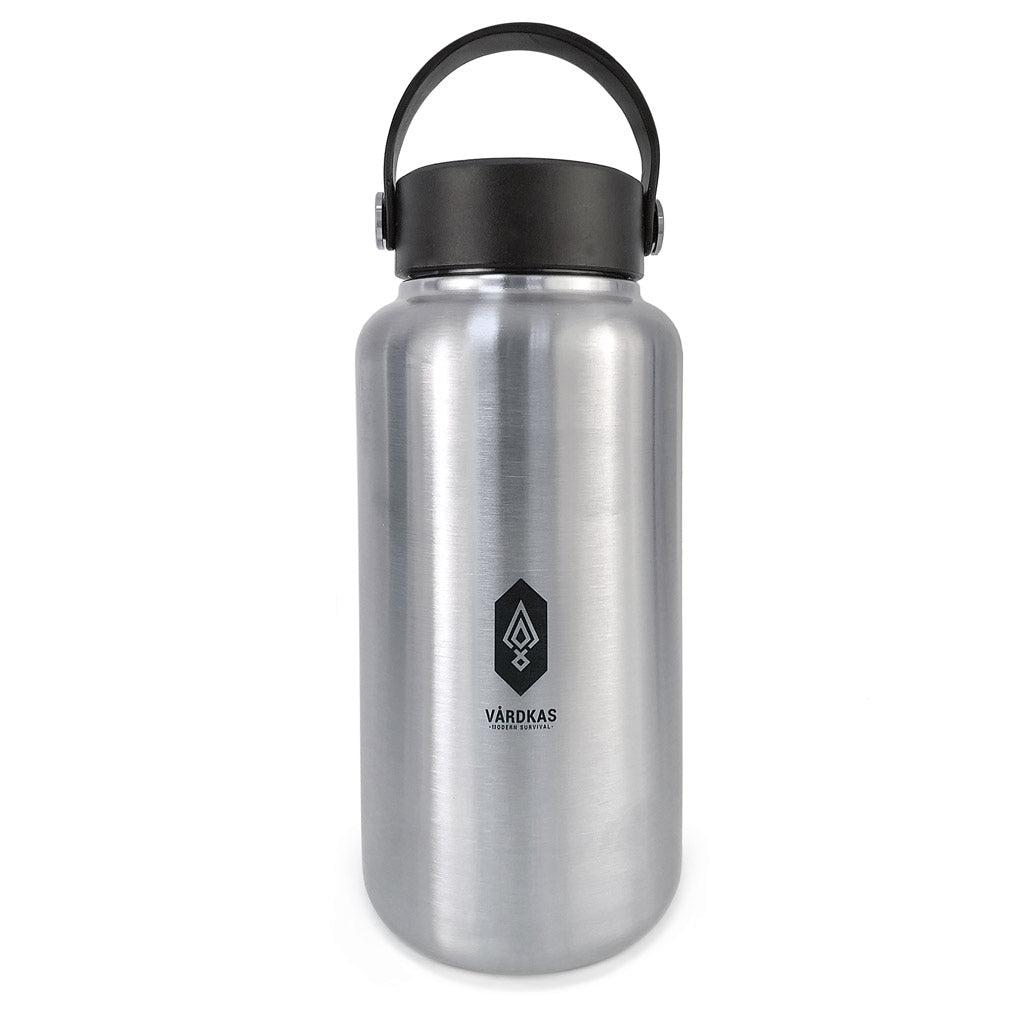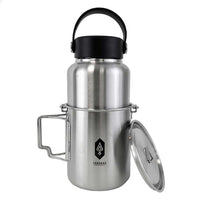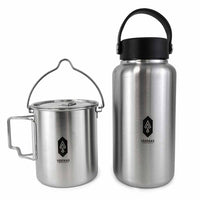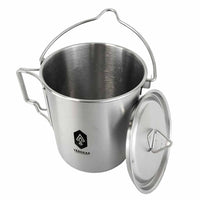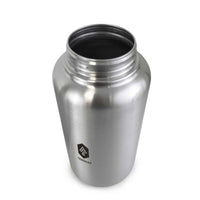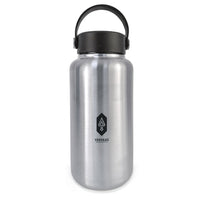 The Vårdkas® Canteen boiling flask & Bush Pot!

Made from durable 304 stainless steel. Our Canteen is built to meet the most rugged of challenges. It's non-corrosive, has threaded seal and silicone leak proof ring. The metal is non-toxic and makes a great emergency water boiling container. The Vårdkas Canteen & Bush Pot is the perfect meal & emergency water boiling companion for backpacking, travelling and everyday use.

Flask Features:
- 1 Liter capacity
- Single Wall
- Size: 91 x 201mm (with lid)
- Wide Mouth design
- Lightweight at 200g/2.47oz
- Stainless Steel (304)

Bush Pot Features:
- 750ml capacity
- Size: 95 x 115mm / 3.7 * 4.5in (D * H)
- Folding Handle & Removable Lid
- Weight: 200g / 7oz
- Stainless Steel (304)

Package Includes:
1x Vårdkas 1 Liter Canteen & 750ml Bush Pot
We offer a satisfaction guarantee or your money back. We stand behind our products and their craftmanship, therefore our return policy extends to 60 days.