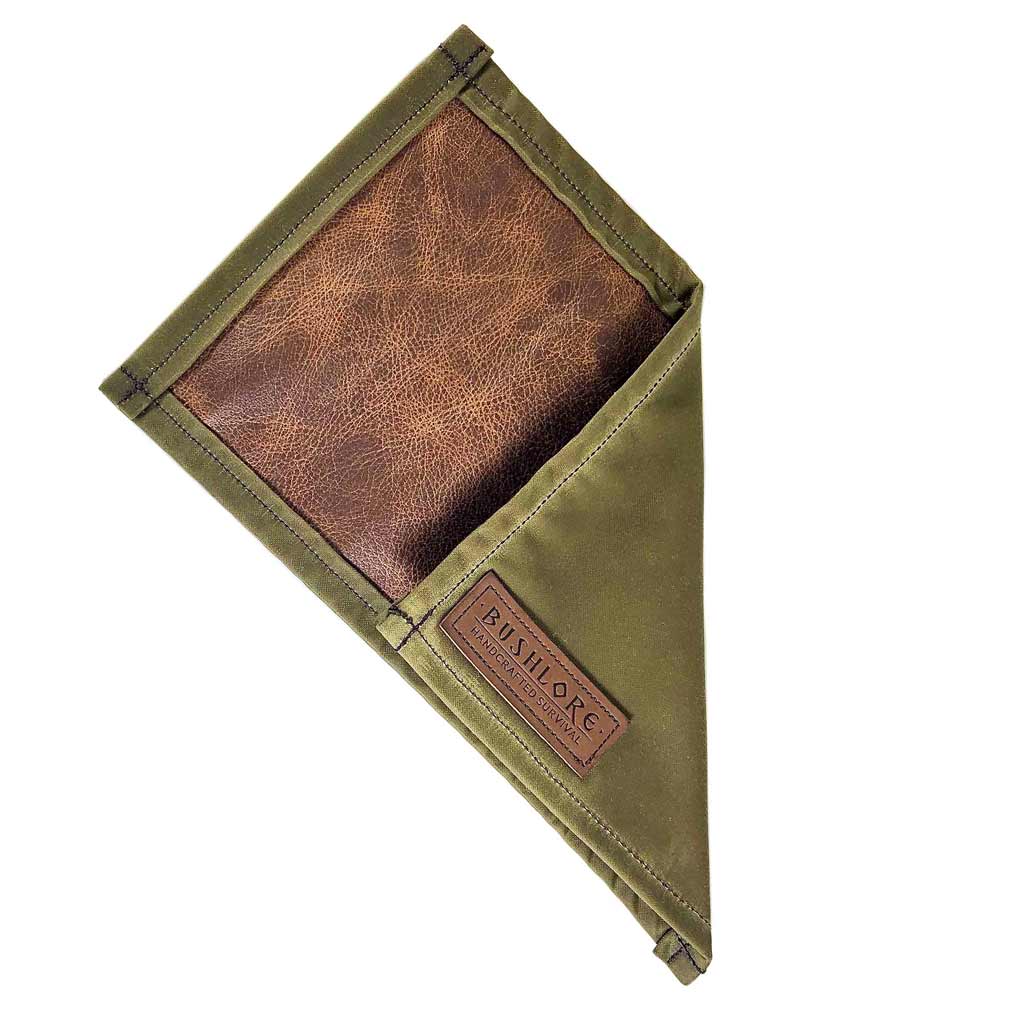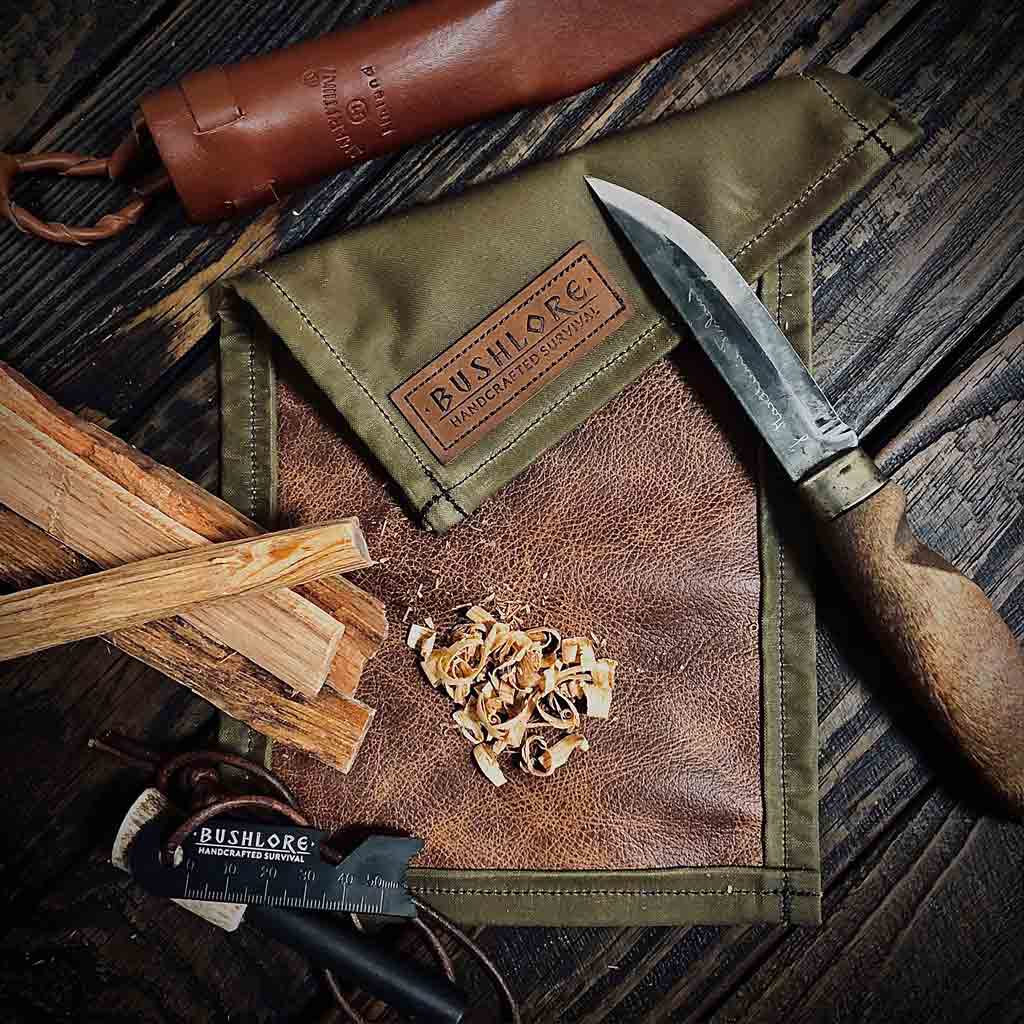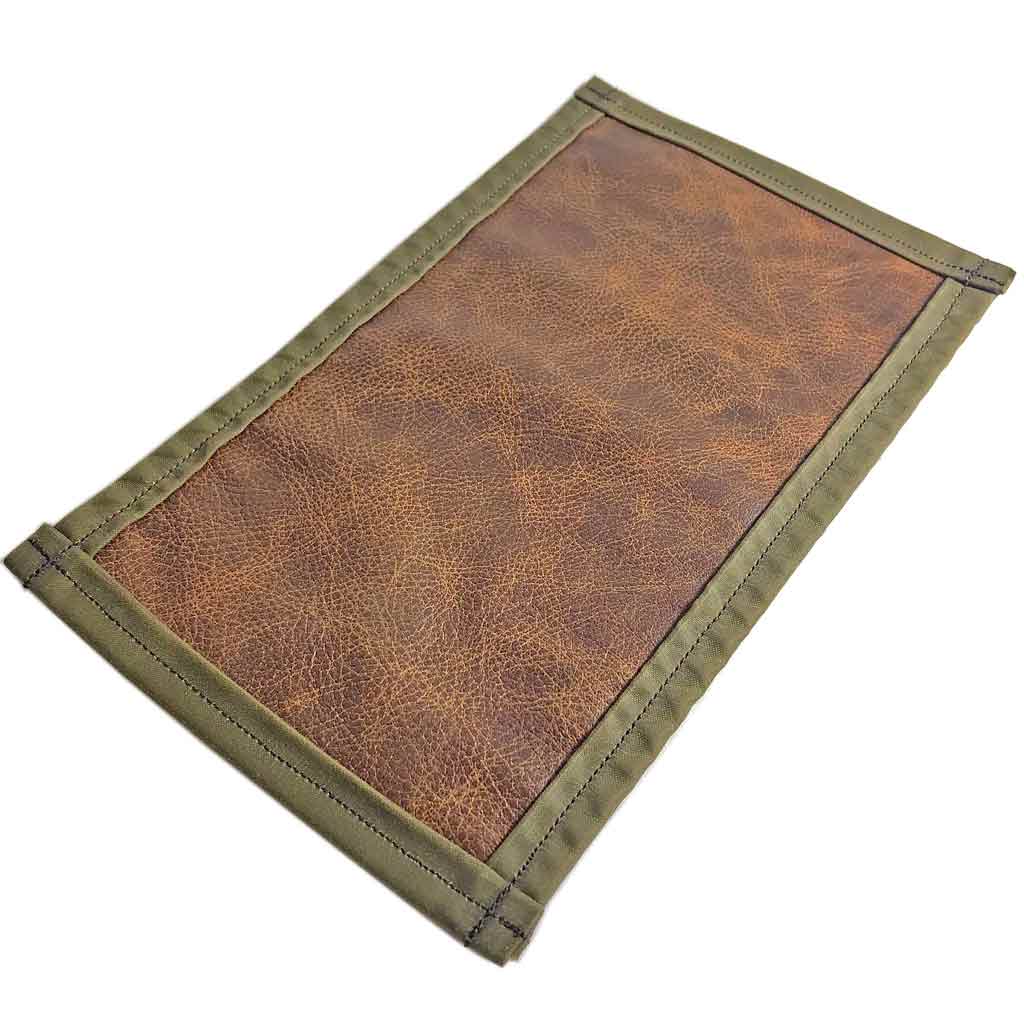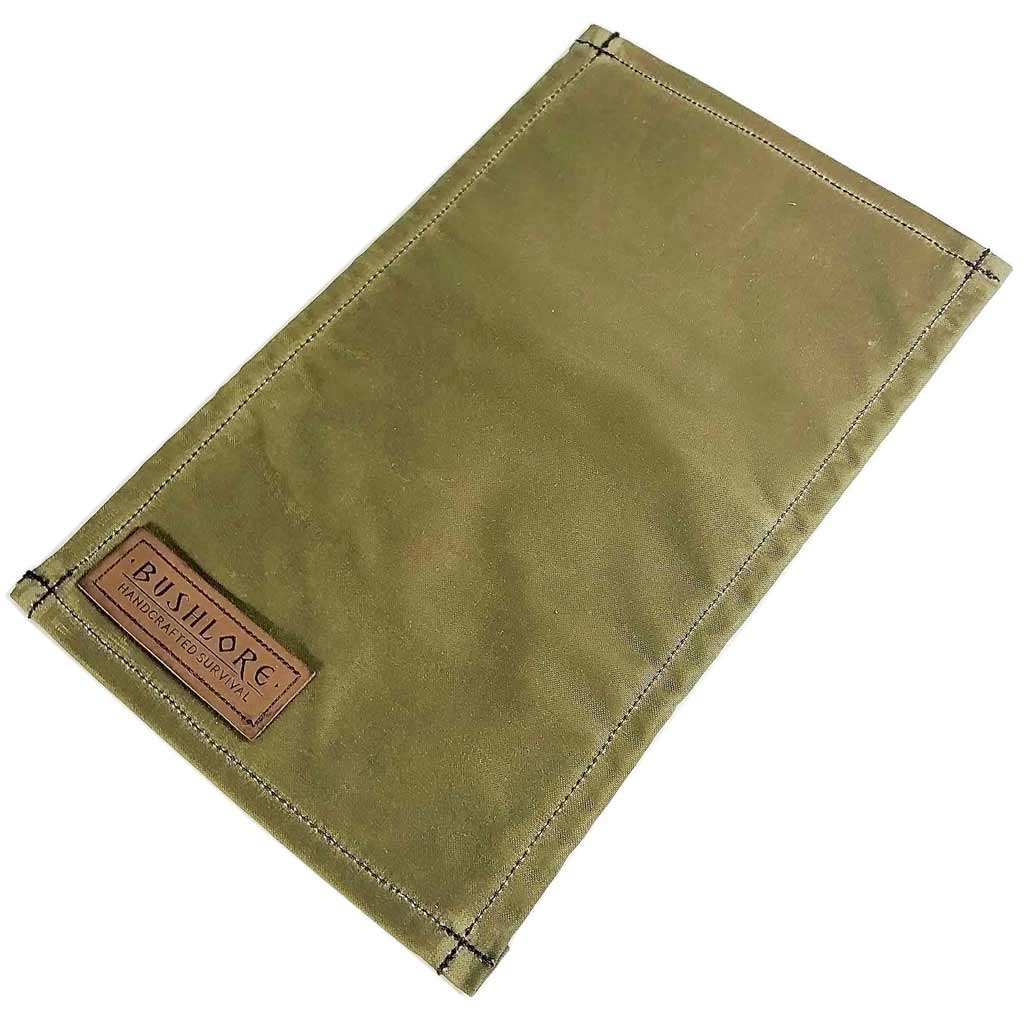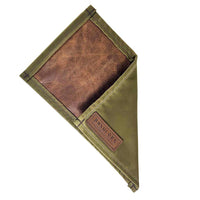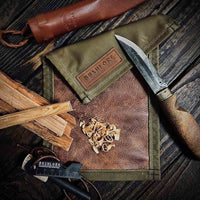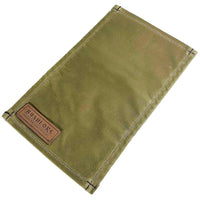 Leather & Canvas Work Mat
The first of a line of new Bushlore - Woodlander™ products. Our compact versatile work and tinder prep mat in two-tone waxed canvas & leather. This traditional waxed canvas work-mat is suitable for a wide range of bushcraft, outdoor & survival uses. These include but are not limited to; tinder processing and preparation, mini kneel-pad and generally anything you want to keep off the ground such as carbon steel blades and tools in wet conditions.

Product Details:
- 27 cm x 16 cm Approximate (10.5" x 6.5")
- 65g (Approx)
- Handcrafted in Britain.
- Water resistant.
- Compact Size & weight, can be rolled or folded or stuffed away.
- Traditional finish in Woodland Green colour & choice of two leather finishes
- Made from high quality waxed canvas, manufactured in Britain & ethical leather.

Please Note: This is for 1 work mat only, any additional items are to show function, use and context.

We offer a satisfaction guarantee or your money back. We stand behind our products and their craftmanship, therefore our return policy extends to 60 days.