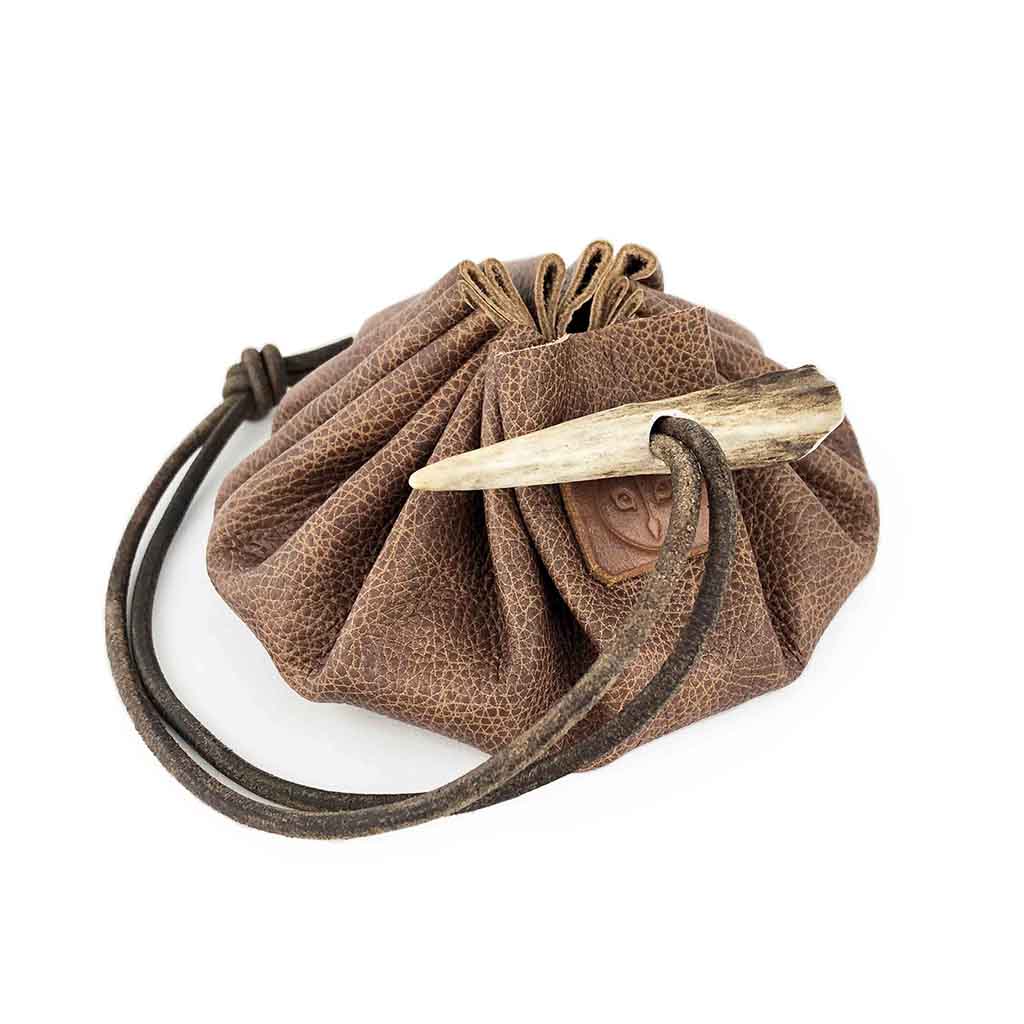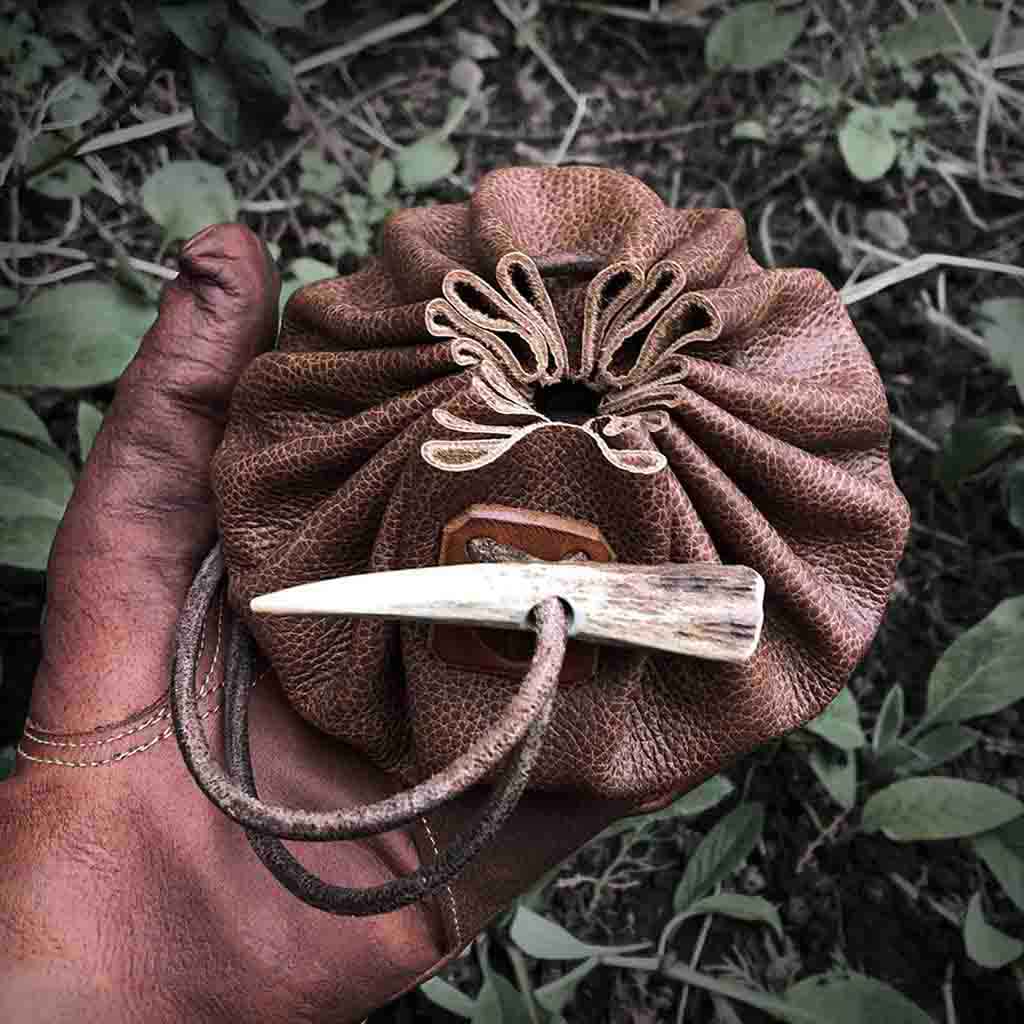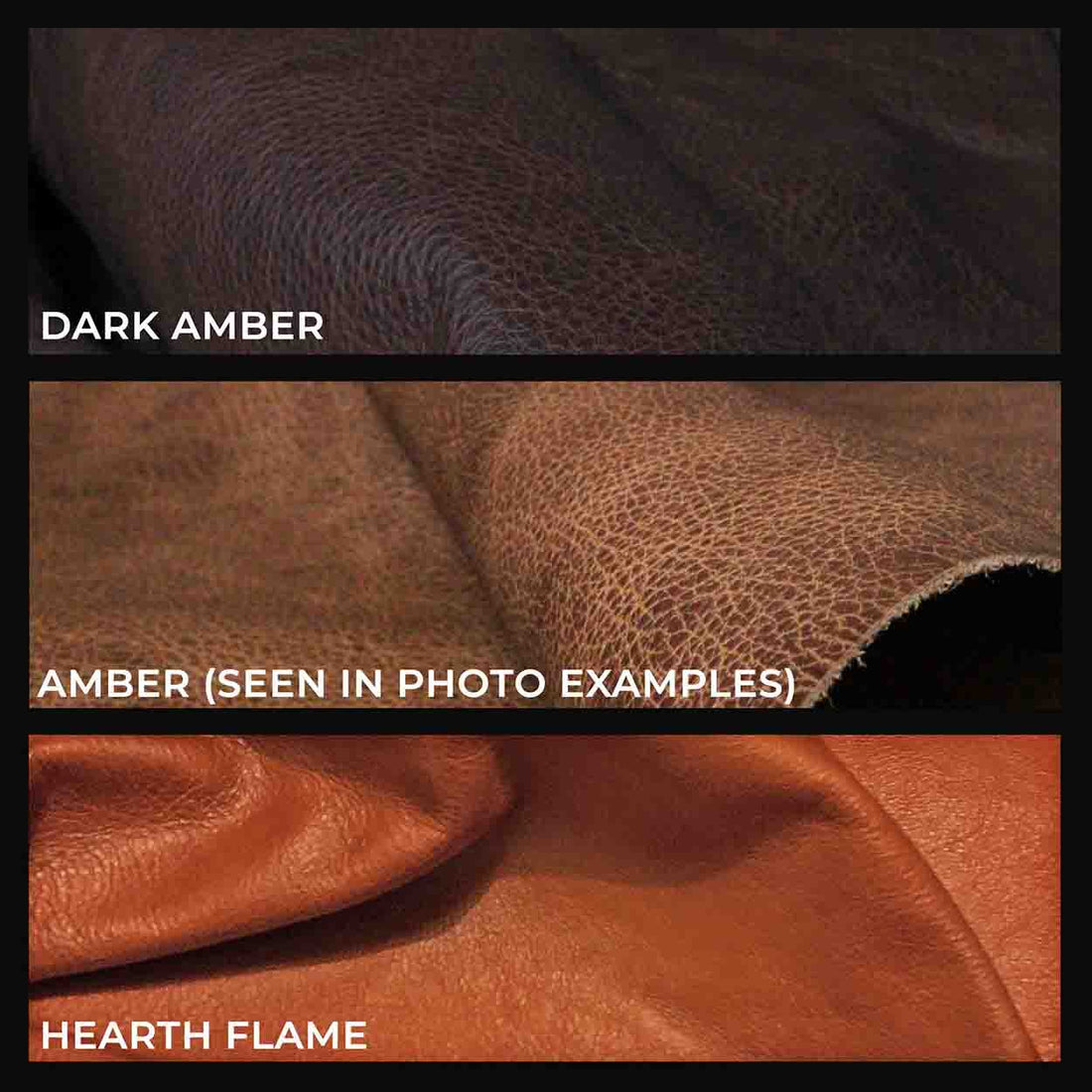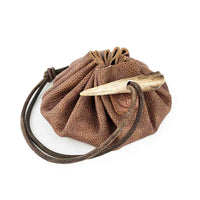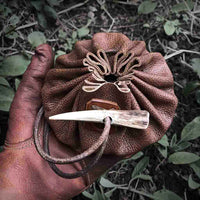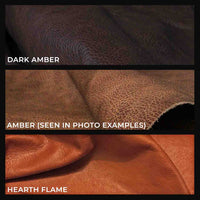 Medium Leather Tinder Pouch
Traditional, handmade leather drawstring Tinder & Survival Pouch. Made from a very high quality genuine bovine leather with a pointed antler toggle and leather securing tab stamped with the Bushlore owl motif, finished with a thick rustic brown leather cord to secure the pouches contents.

This traditional leather drawstring pouch is suitable for a wide range of bushcraft, outdoor & survival uses. These include but are not limited to; Fire kits, tinder, foraged edibles, herbs or utility items. 
Medium Pouch Details:
- Closed Measurement: 6" Diameter (At base)
- Thick leather tag stopper 
- Rustic brown leather cord
- 1-1.5mm Thick Leather
- Flat Measurement: 12" Diameter (when fully opened & laid out flat)

Package Contents:
- 1x medium leather tinder pouch in your chosen leather, any additional content shown is purely to illustrate the pouch in use.


We offer a satisfaction guarantee or your money back. We stand behind our products and their craftmanship, therefore our return policy extends to 60 days.