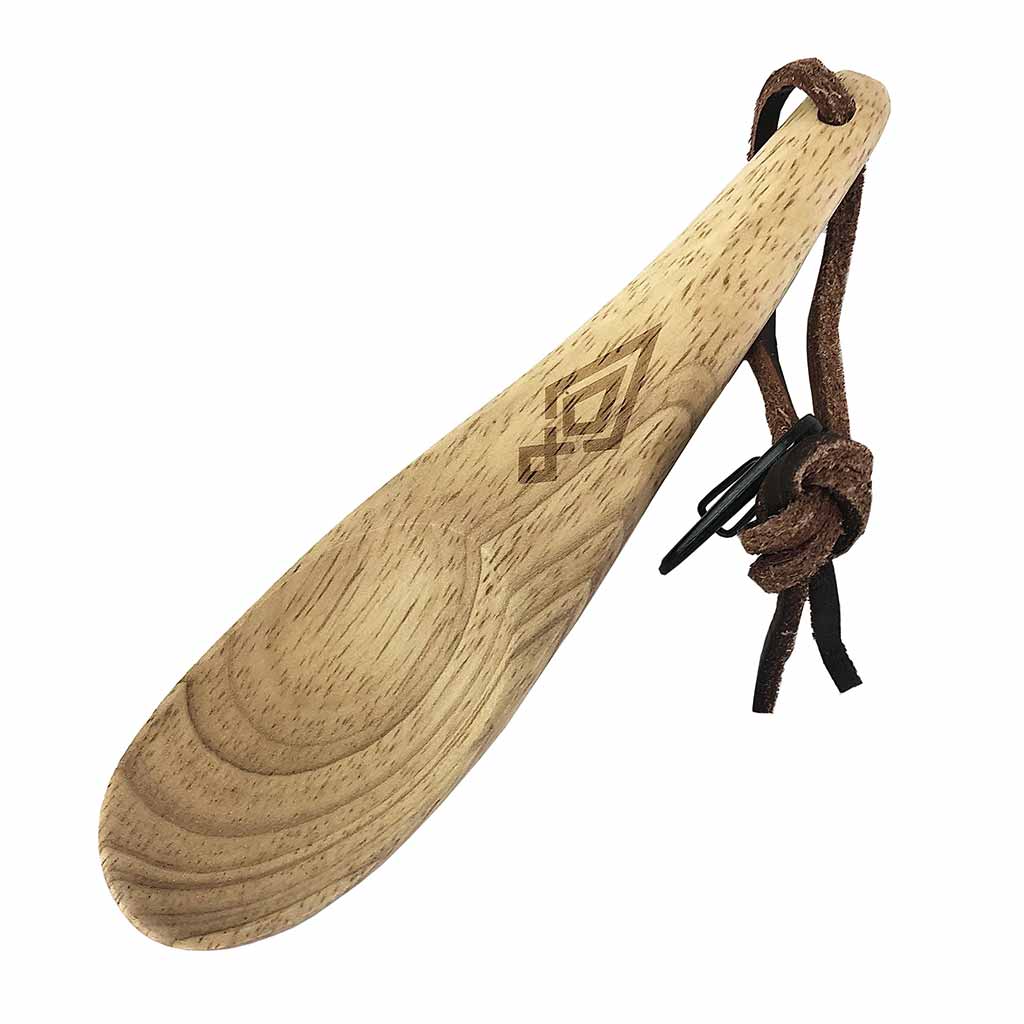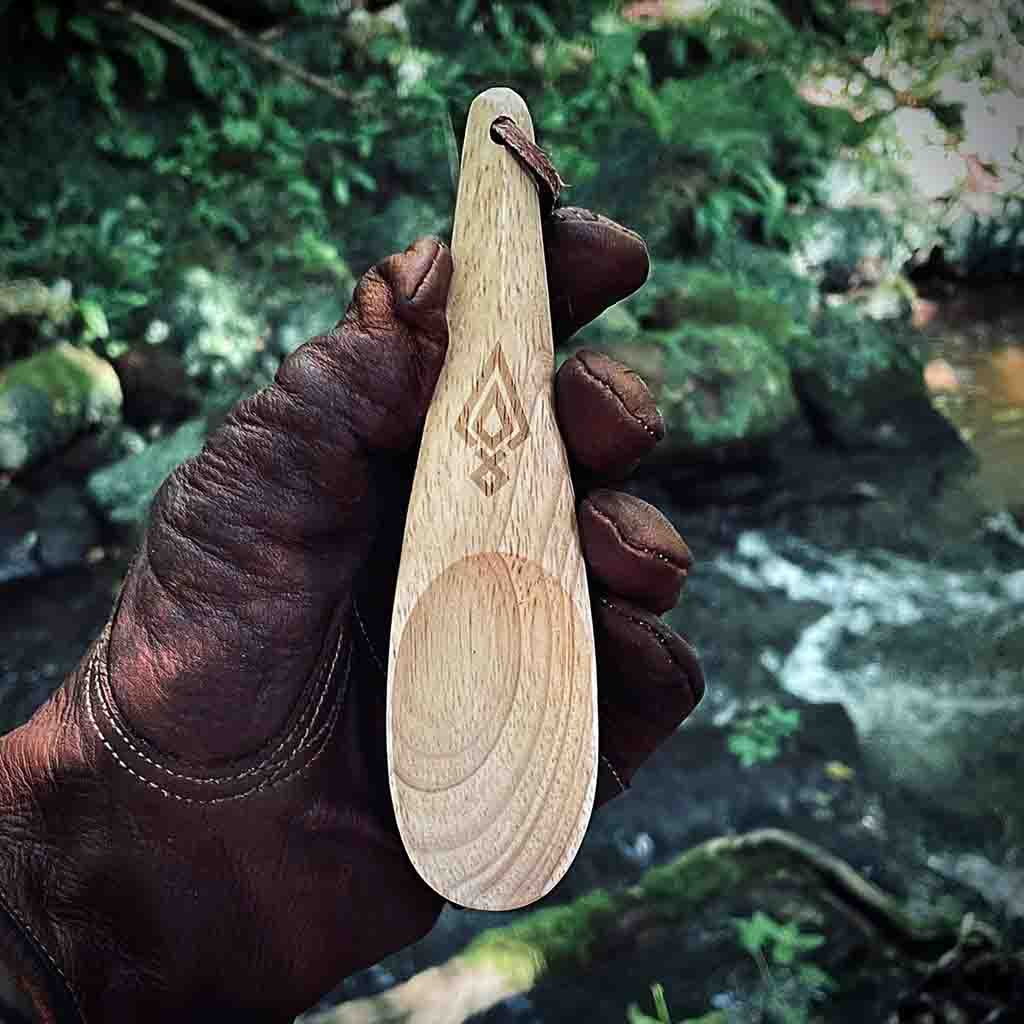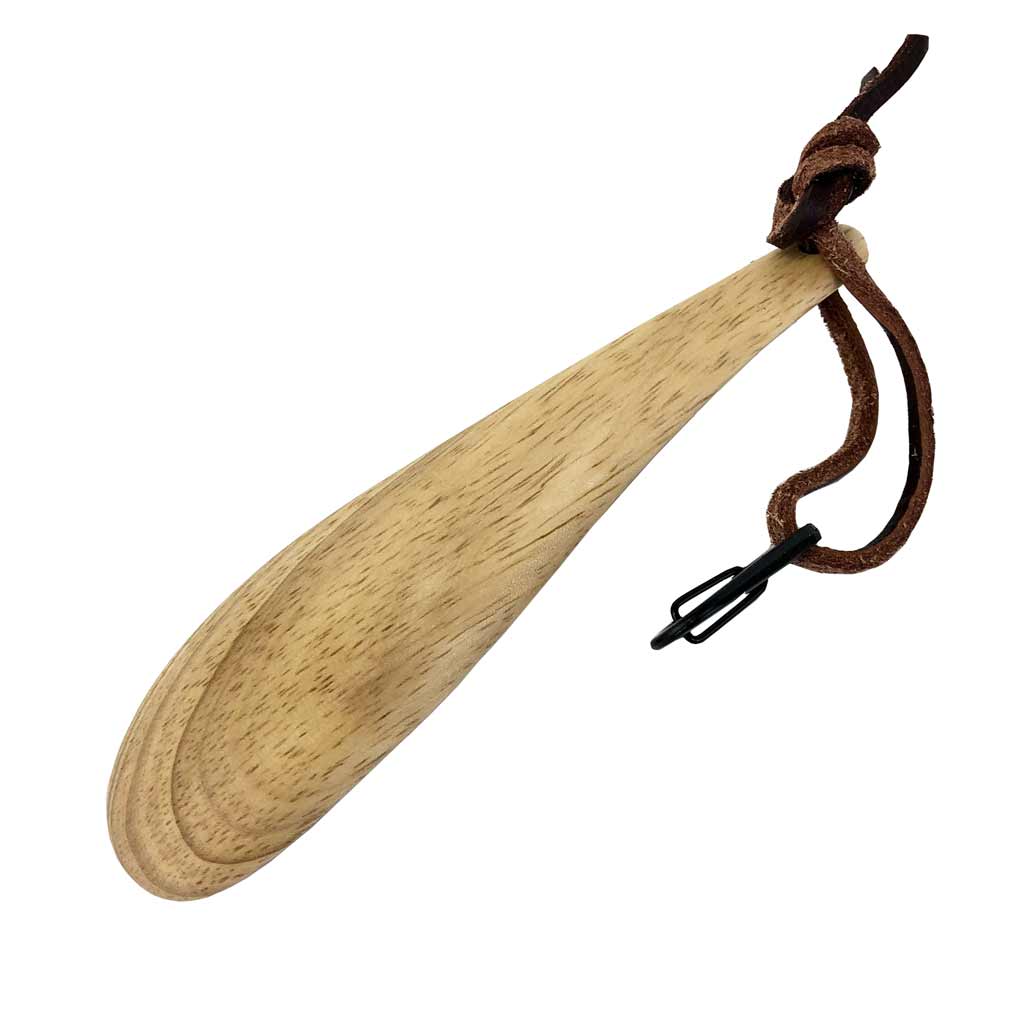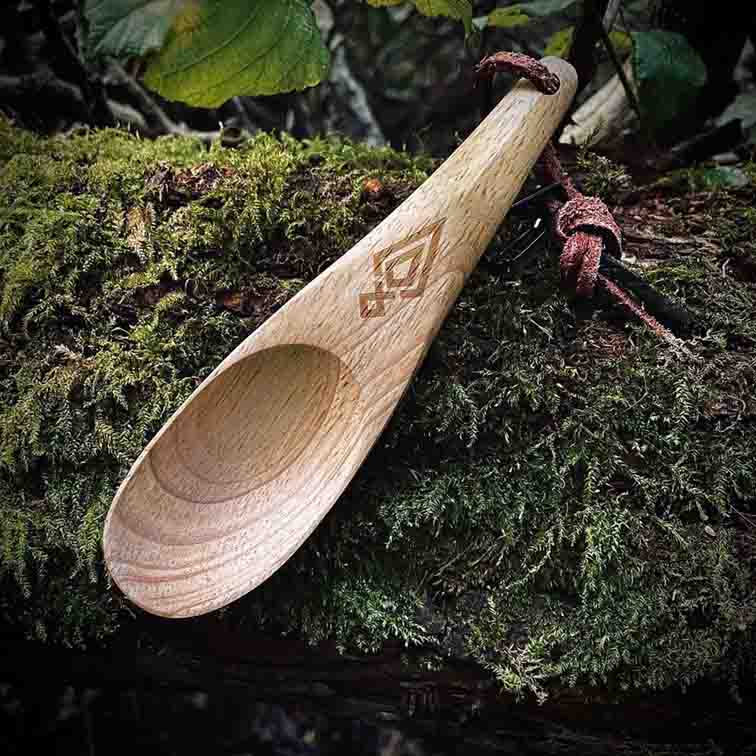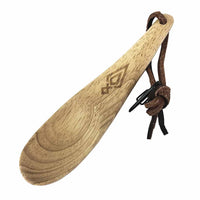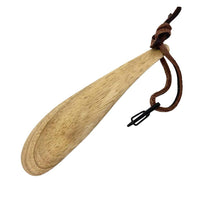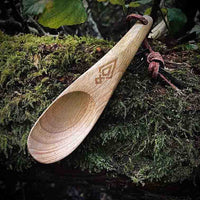 The Vårdkas® Öar spoon.
A traditional hand carved, lightweight travel spoon. The Öar spoon is made from hardwood. The perfect companion to pair with your Skål Kuksa & take with you on your adventures into the wilderness.
Product Details:
- Handcrafted from 100% natural hardwood
- Includes leather lace loop
- Sealed with food-grade top coat (BPA-free finish)
- Weight: 20g (0.7 oz) - Approximate
- Size: Approx 15cm x 4cm
- This is for a single Öar Spoon, any additional content is shown purely to illustrate use, creation, scale or context.
Wood grain patterning and colouring will vary from Öar to Öar, depending on when the wood was cut/ carved and for how long they have been allowed to dry out for. The longer the wood is left to cure for, the richer the wood grain will go.
This will make the perfect gift for anyone who enjoys traditional living or an appreciation for natural handcrafted products.
We offer a satisfaction guarantee or your money back. We stand behind our products and their craftmanship, therefore our return policy extends to 60 days.