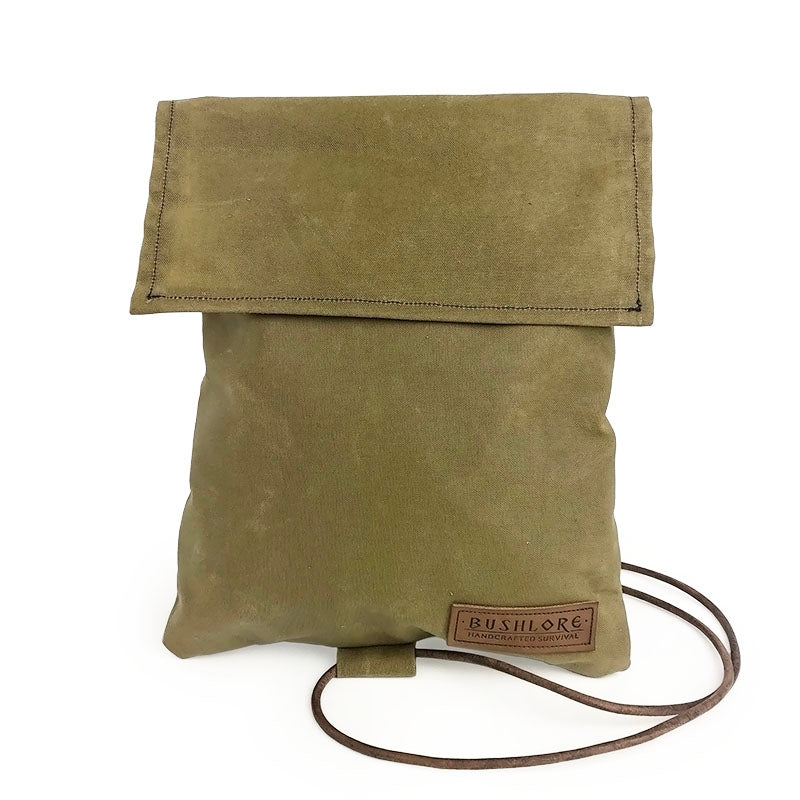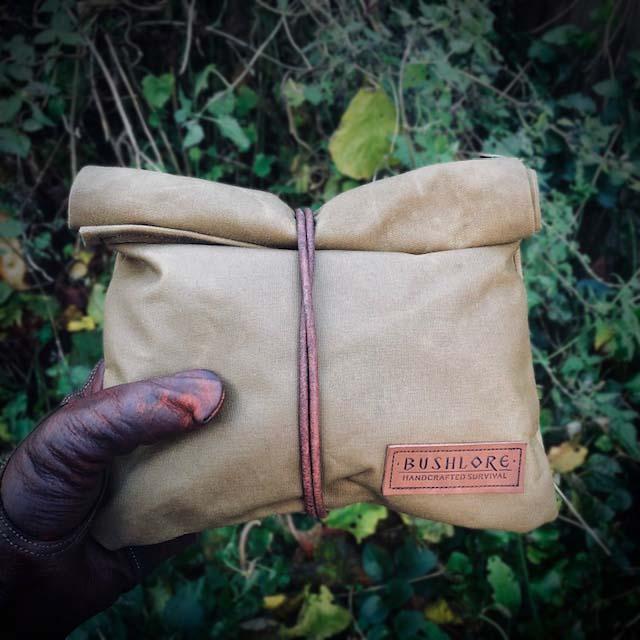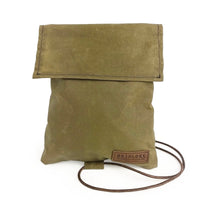 Waxed Canvas Roll-top Pouch
Multi-purpose roll-top waxed canvas utility pouch, with leather cord wrap to tie down the lid (can be removed if desired) This traditional waxed canvas pouch is suitable for a wide range of bushcraft, outdoor & survival uses. These include but are not limited to; Fire kits, tinder, foraged edibles, herbs or utility items.
- 21 cm x 27 cm Approximate (8.5" x 10.5")
- Handcrafted in Britain.
- Water resistant
- Easily fits our fatwood tinder sticks & much more
- Traditional finish in Field Tan colour.
- Made from high quality waxed canvas, manufactured in Britain.
As with all of our products we try to represent colours as best as possible, variation in screen monitor setups as well as canvas dye batches mean shades may look slightly different.
Bushlore puts great emphasis on ethical material sourcing, supporting a range of companies throughout the British Isles.

Any questions, please feel free to contact us, we are happy to answer any and all queries!

This will make the perfect gift for anyone interested in bushcraft, camping or spending time in the great outdoors.
We offer a satisfaction guarantee or your money back. We stand behind our products and their craftmanship, therefore our return policy extends to 60 days.