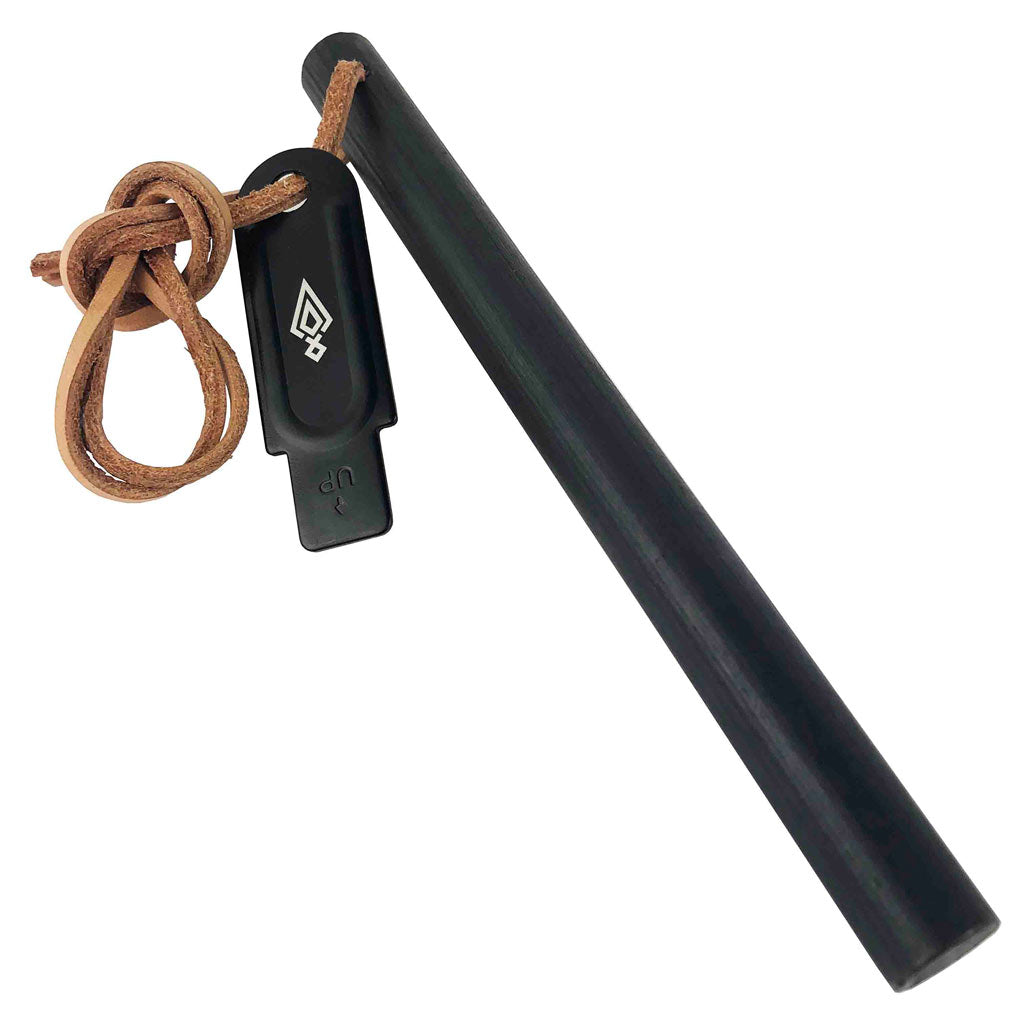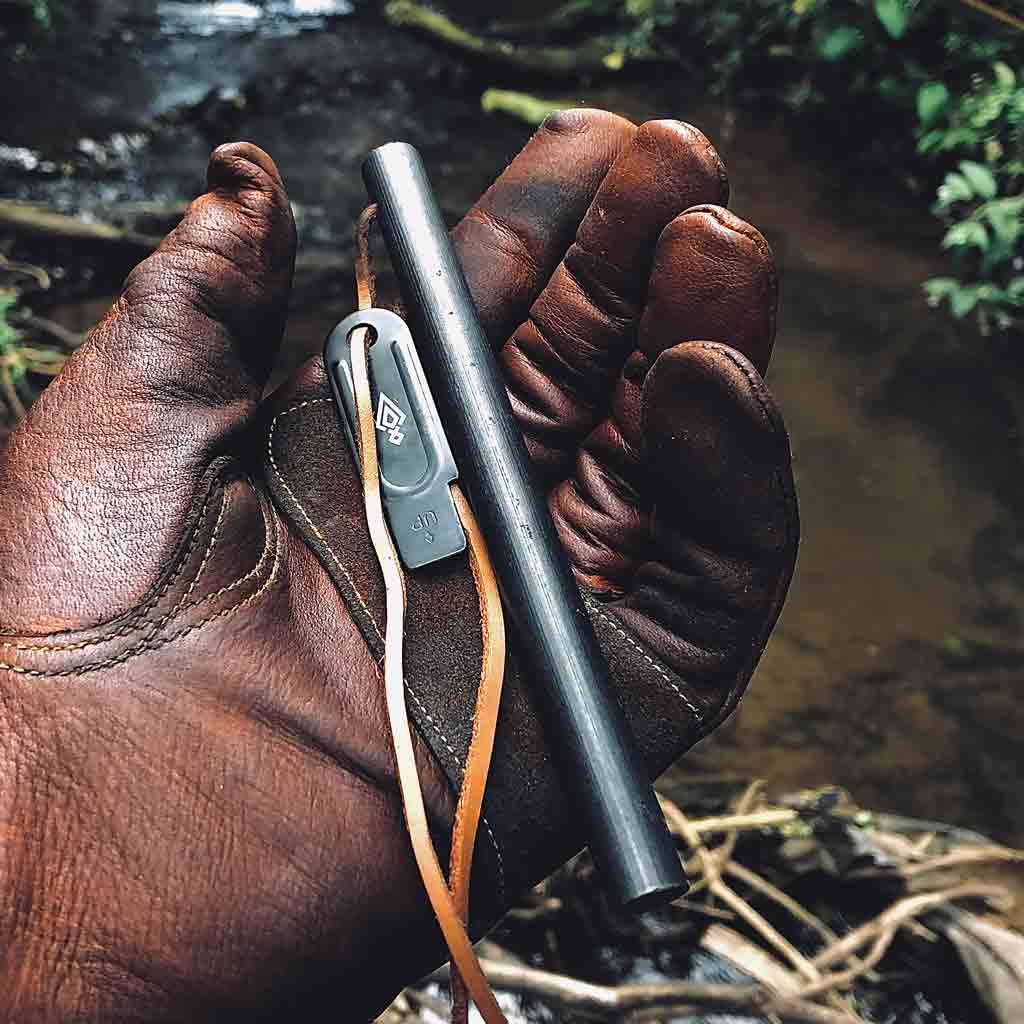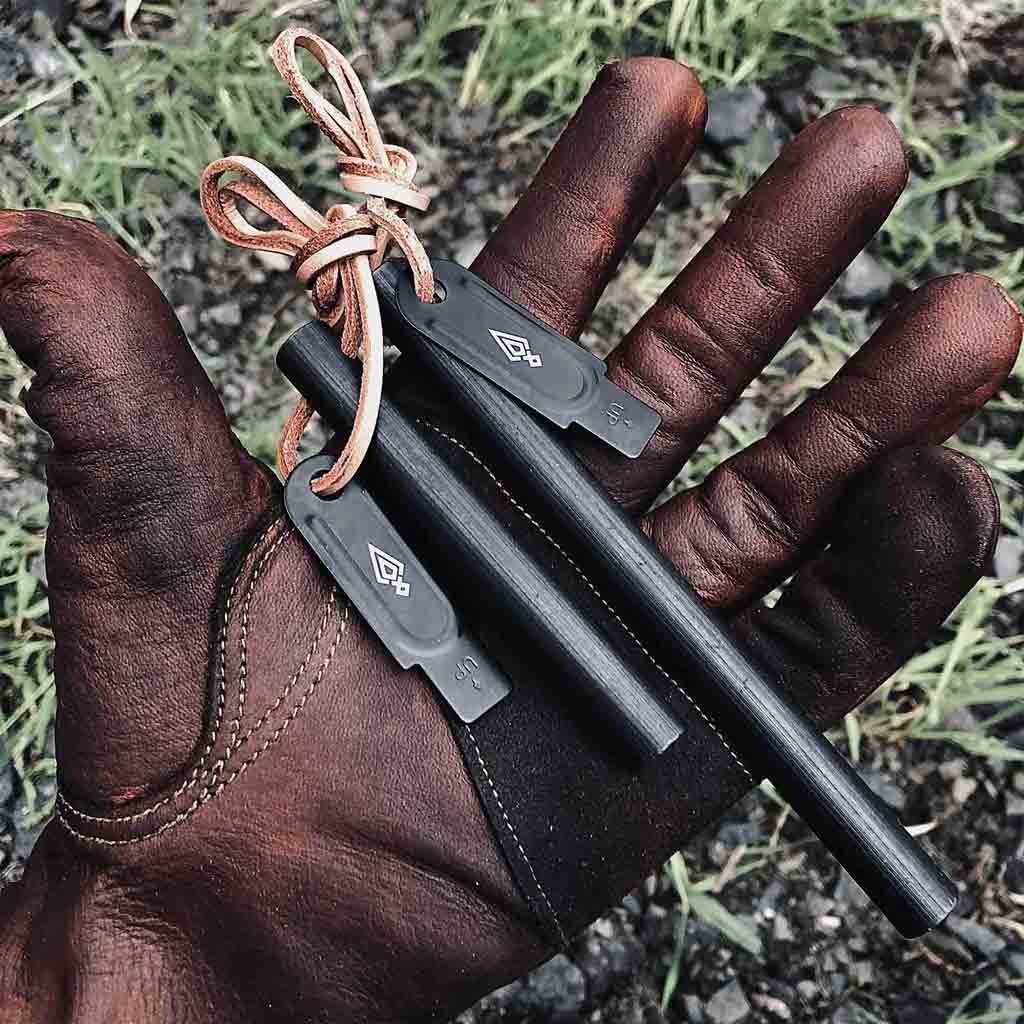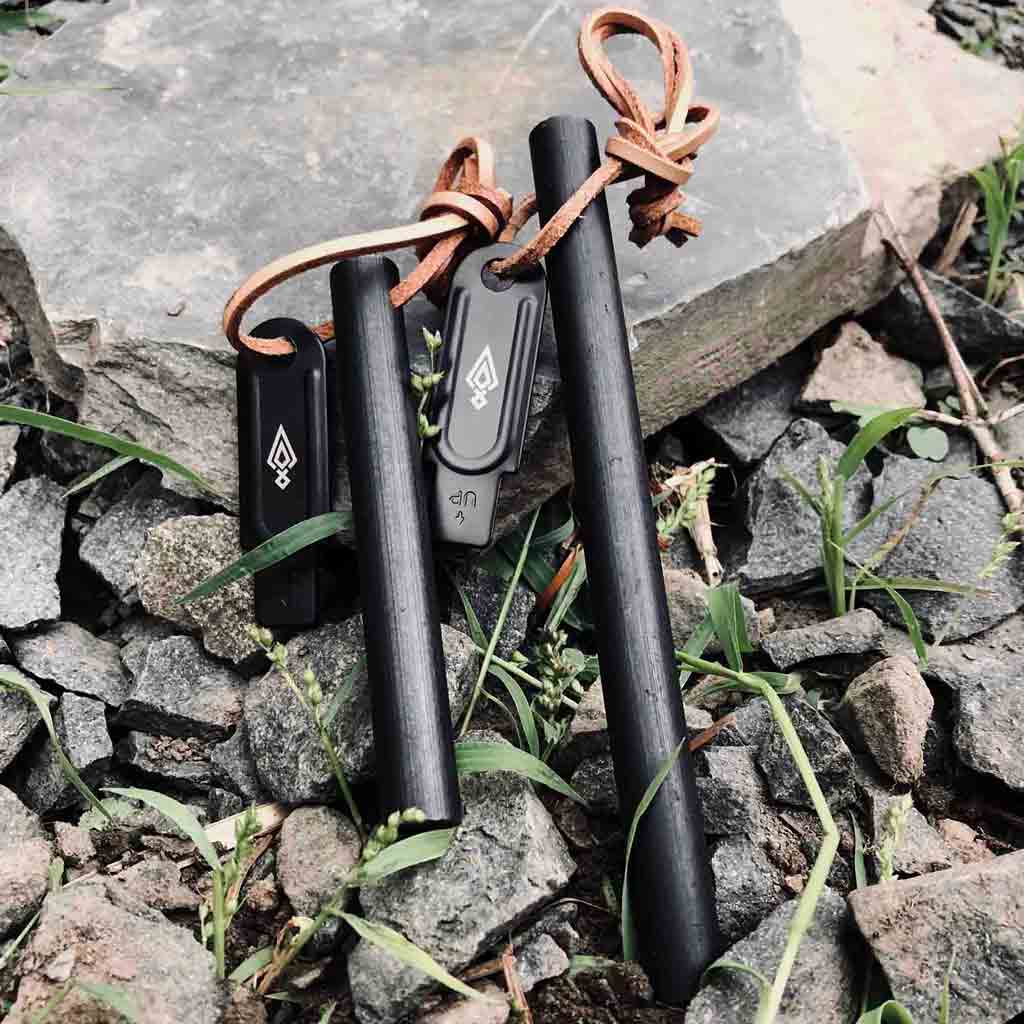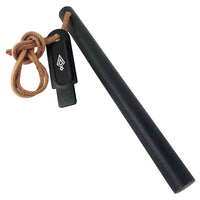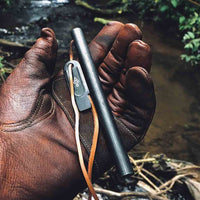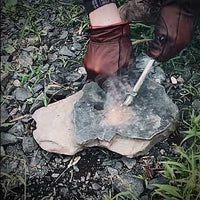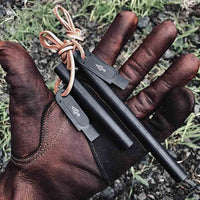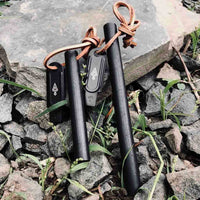 The Strøm™ firesteels are our minimalist ferro rods of choice. Made from a thick 1/2" rod of our high quality ferrocerium compound (Kärnan™) The Strøm™ range comes with a high quality leather lanyard and black steel minimalist compact striker. Available in 4" and 6" lengths.

Firesteel Specifications:
• 12.7mm (1/2") yeilding 20,000+ Strikes
• Produces 3000° C sparks (5,500º F) with our Kärnan™ Ferrocerium Compound.
• Works in all weather conditions!
• Full grain leather lanyard
• Compact minimalist scraper/striker
• Instruction Card Insert (explaining ferro rod use)
• Kärnan™ Ferrocerium Compound*
Package Contents: 

- 6" Ferrocerium rod (depending on your chosen selection)
We offer a satisfaction guarantee or your money back. We stand behind our products and their craftmanship, therefore our return policy extends to 60 days.