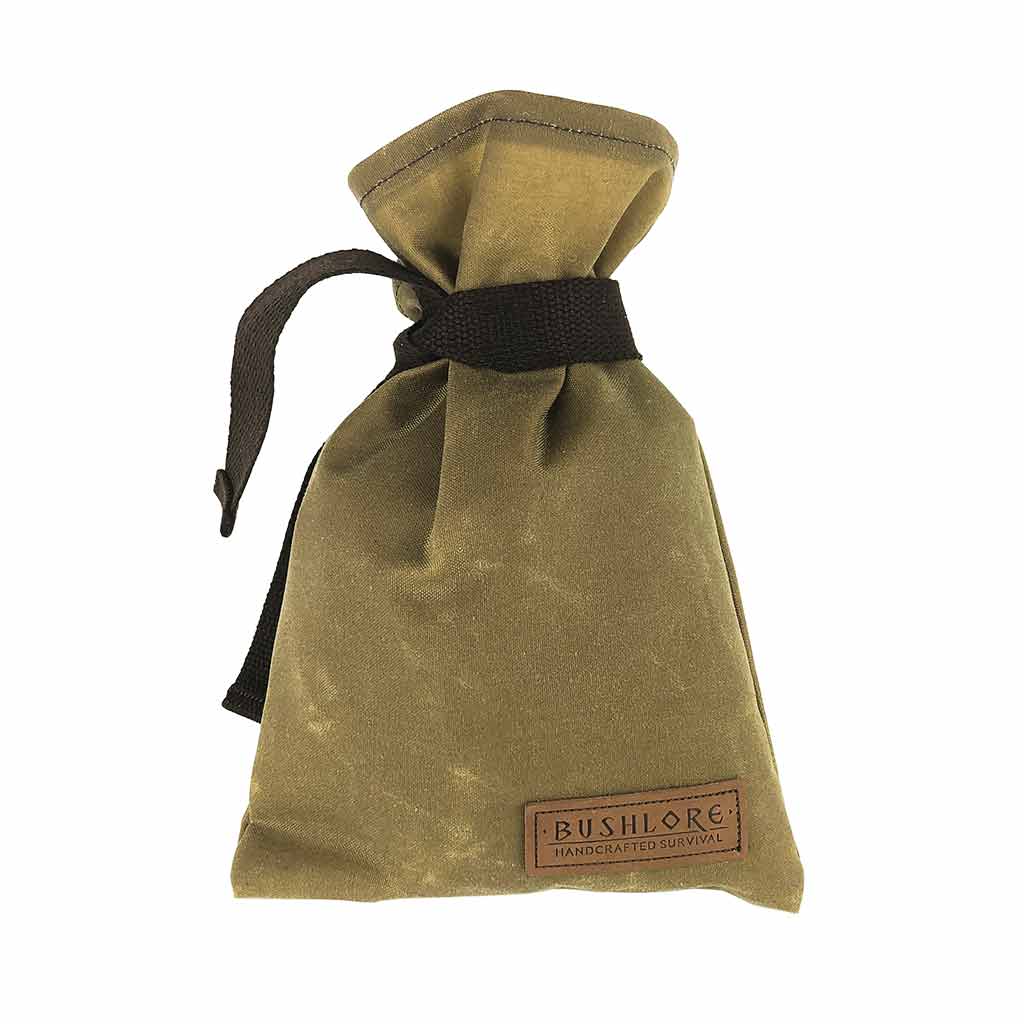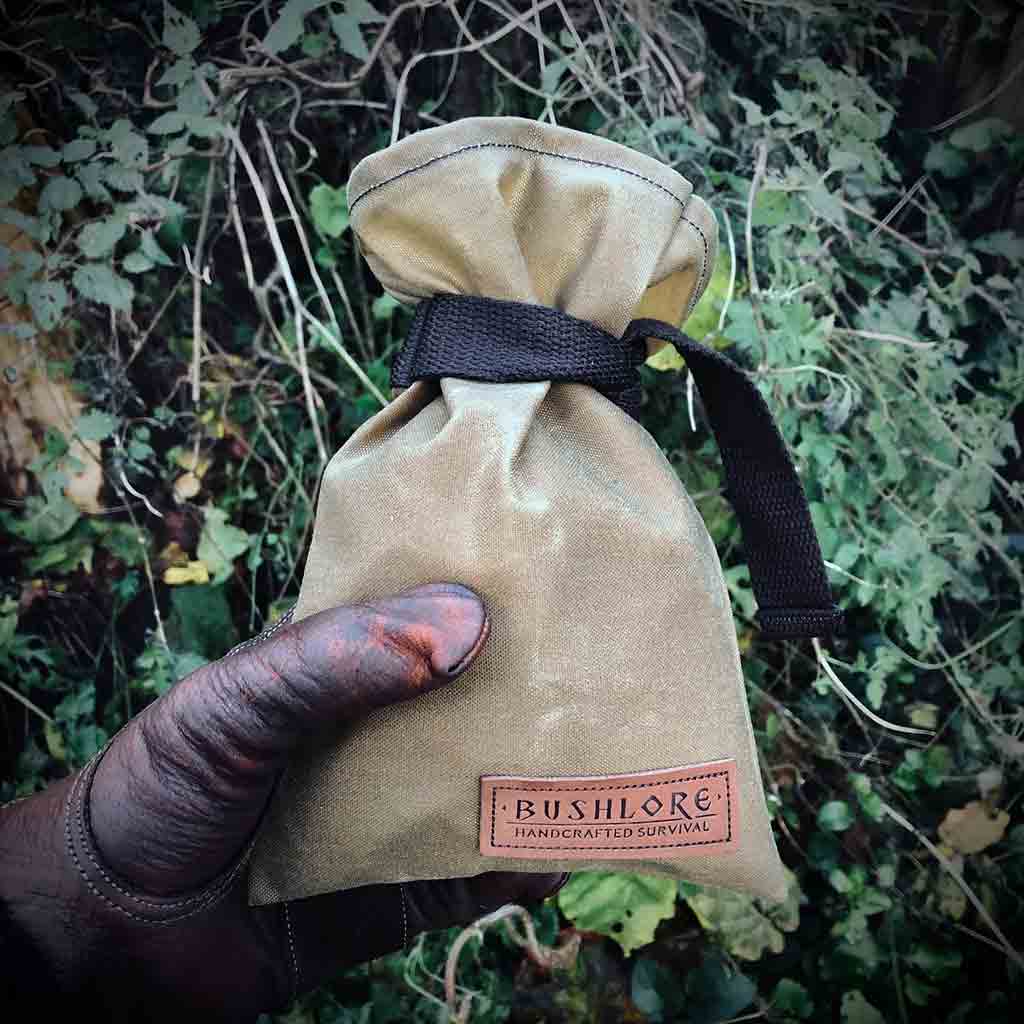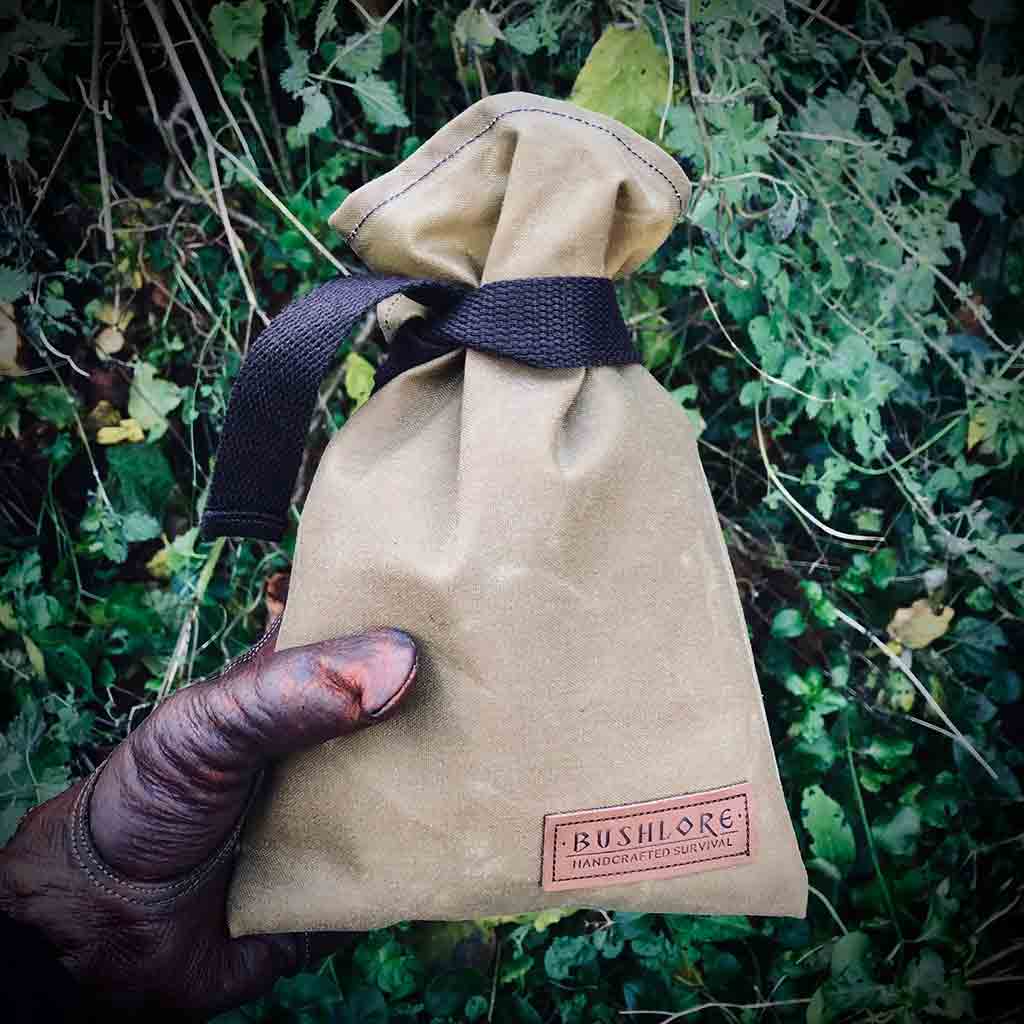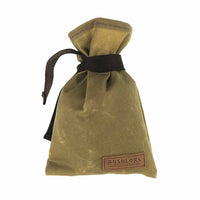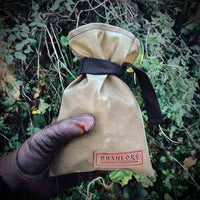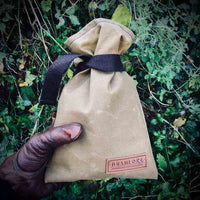 Multi-purpose webbing-strap waxed canvas tinder pouch. This traditional waxed canvas pouch is suitable for a wide range of bushcraft, outdoor & survival uses. These include but are not limited to; Fire kits, tinder, foraged edibles, herbs or utility items.
Product Sizes:
Small tinder bag: 14 cm x 16 cm (to webbing ties)
Large tinder bag: 17.5 cm x 19 cm (to webbing ties)
Product Details:
- Handcrafted in Britain.
- Water resistant
- Easily fits our fatwood tinder sticks & much more
- Traditional finish in Field Tan colour.
- Made from high quality waxed canvas, manufactured in Britain.
- Cotton webbing ties
We offer a satisfaction guarantee or your money back. We stand behind our products and their craftmanship, therefore our return policy extends to 60 days.