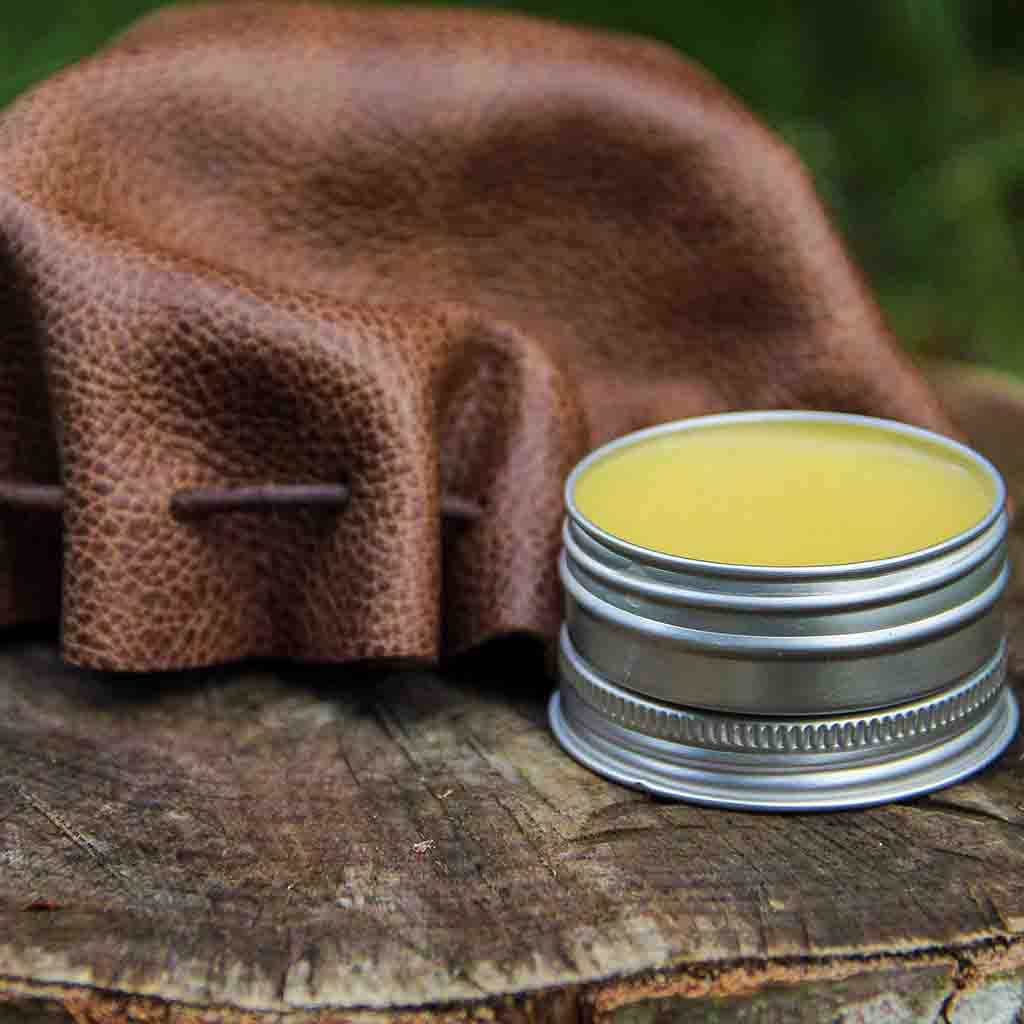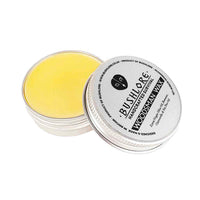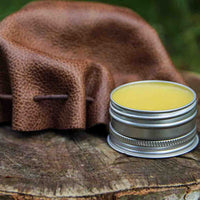 Your equipment is only as good as you treat it! Our homemade treatment works like a charm to protect and restore leather it can also be used on canvas, wood and steel, and can help to repel insects.

Bushlore's Woodsman Wax ingredients have been gathered to create a recipe that has been worked and reworked at our workshop to provide a multipurpose protection resource for your survival kit. It has a wonderful consistency and mild scent that doesn't overpower. It contains all natural ingredients of extra virgin olive oil, natural beeswax, tea tree oil and citronella oil

- You can use it to soften and protect leather, it will also give the leather a rich dark tone.
- Apply it to canvas to protect and waterproof.
- Rub it into wooden handles for a soft sealed finish.
- Spread over metal surfaces to repel water and protect from rust

Product Specification:
Tin Size: 5.3cm x 2cm
Tin Type: Aluminium Waterproof Tin
Ingredients: Extra Virgin Olive Oil, Beeswax, Citronella, Tea Tree Oil

Package Contents:
1x Tin of Woodsman Wax (30ml)

May not be suitable If you have allergies to the essential oils mentioned in our ingredients. If you are a person that has a problem with a sensitive skin, it is strongly advised that you perform a skin patch test before using any product that contain essential oils for the first time, just to be safe!
We offer a satisfaction guarantee or your money back. We stand behind our products and their craftmanship, therefore our return policy extends to 60 days.