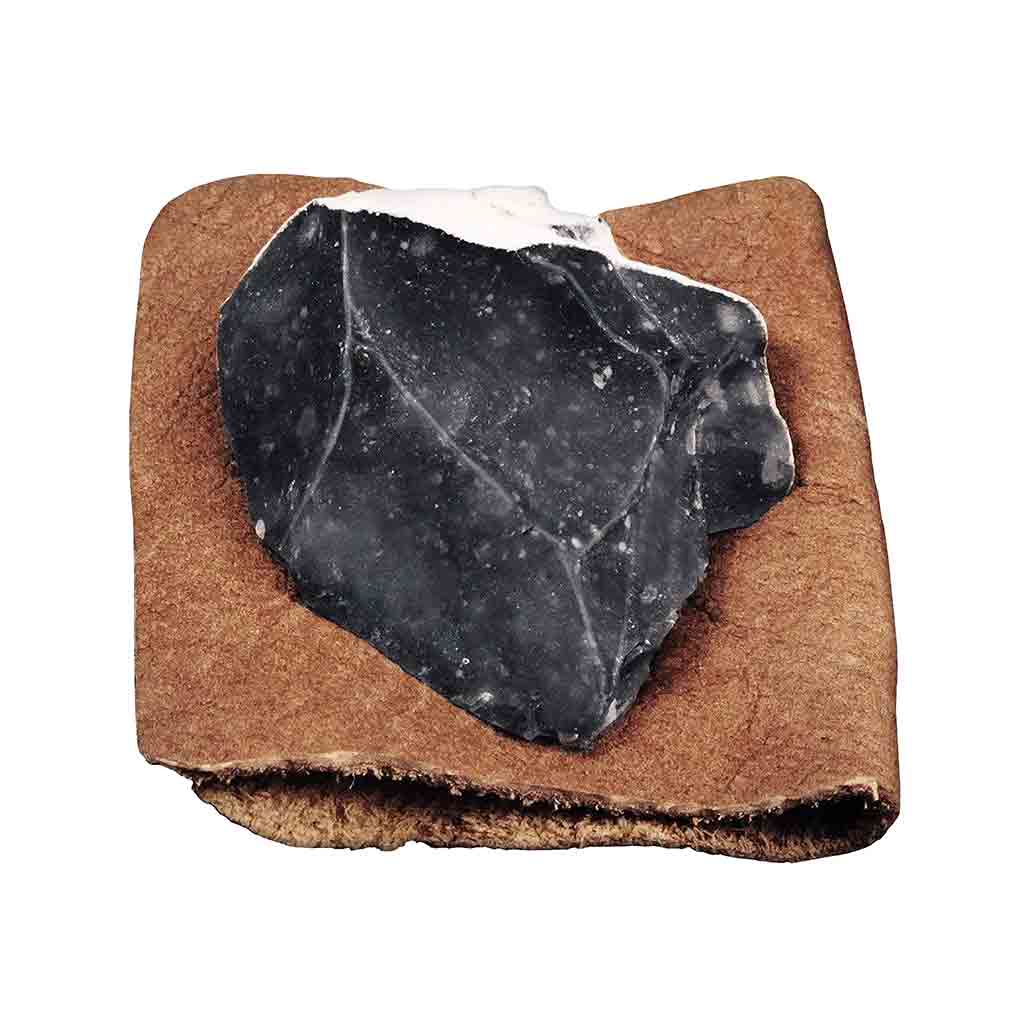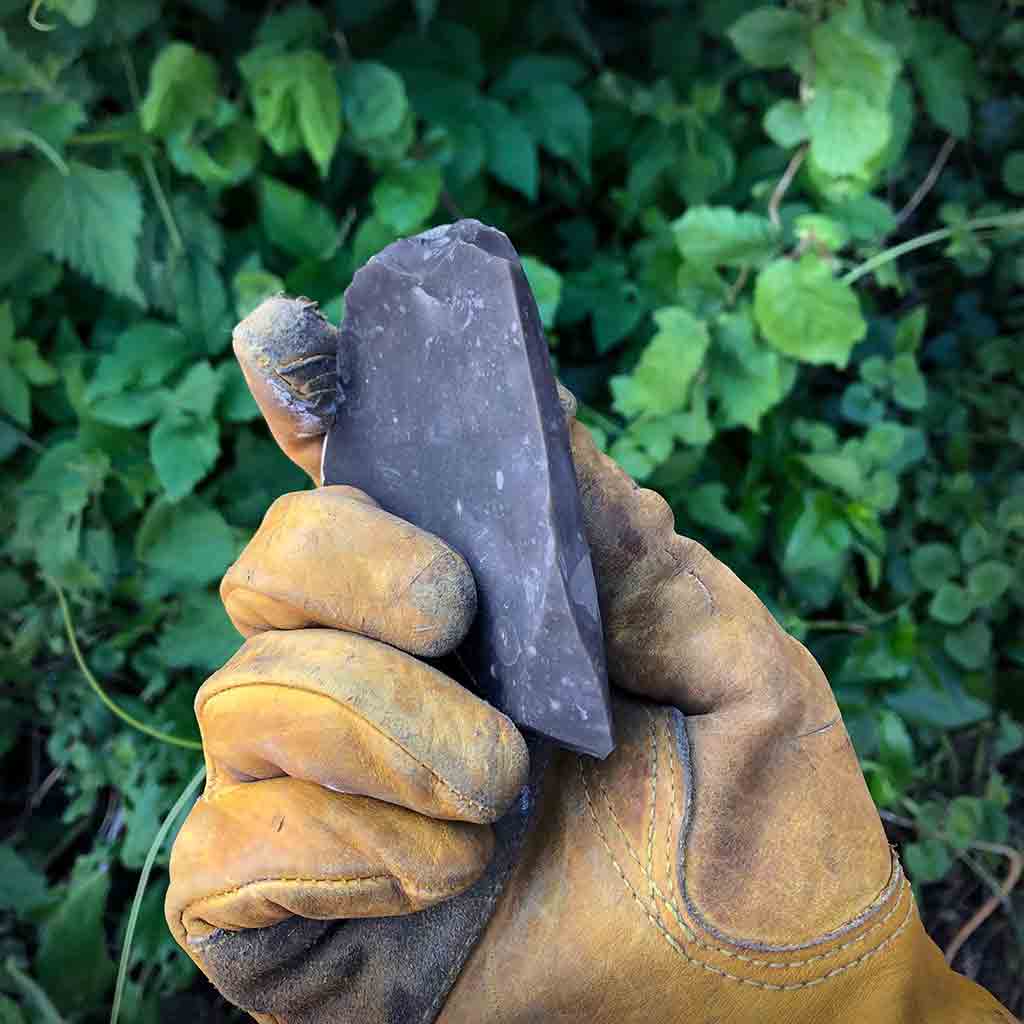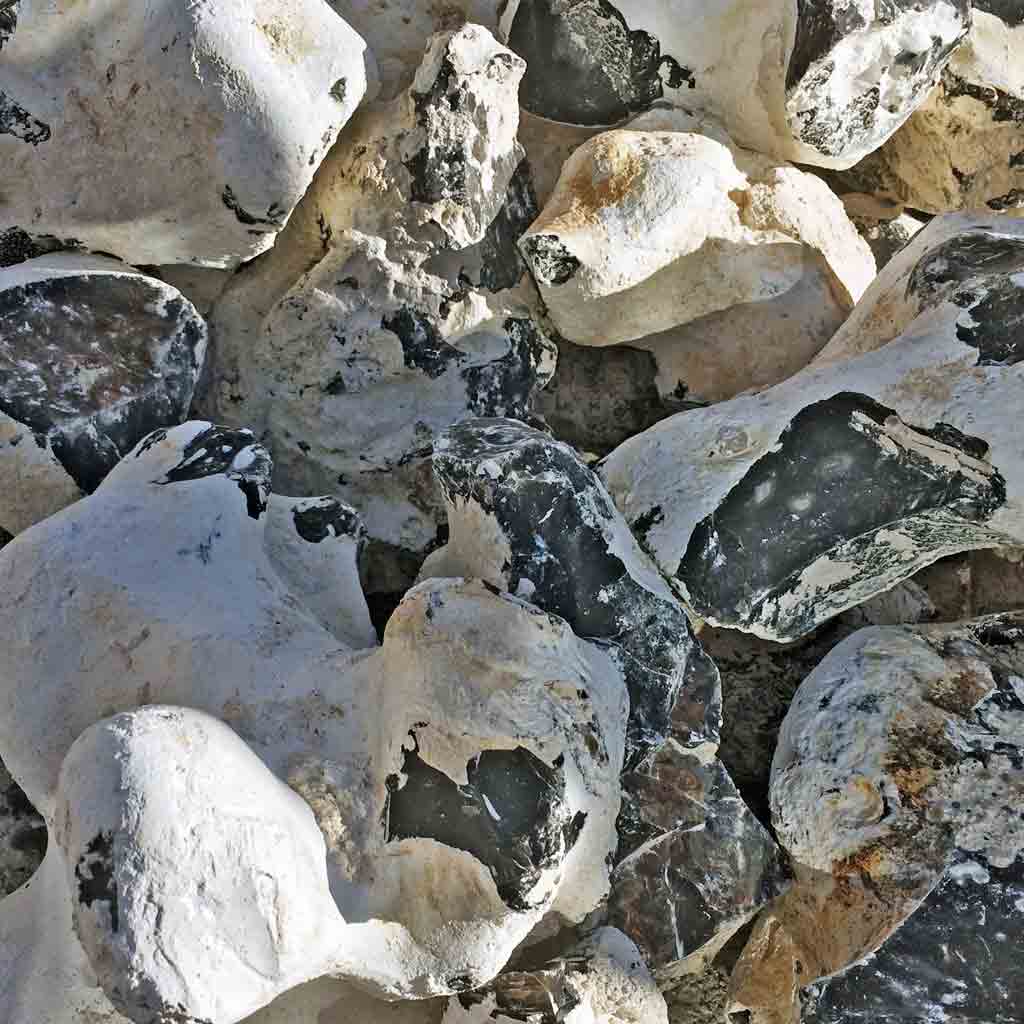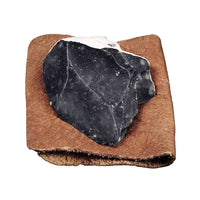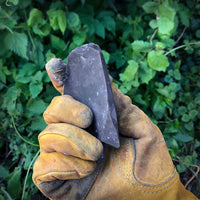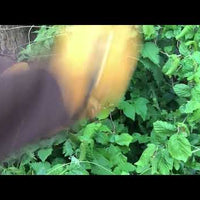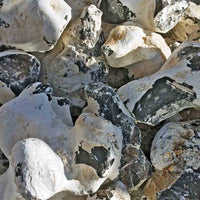 English Flint Stone (2 Options)
Hand knapped, Black English Flint Piece(s) with a brown leather holding strip & cotton drawstring pouch. Sourced from the South of England, these Flint pieces are ideal for use with a Carbon Steel Striker. Included with your English flint is a 6"x3" brown leather strip to comfortably hold the flint whilst striking.
-------------------------------------------
Product Specification:
- 1-2 Flint pieces Approx 100g+ Total (select your preference from the drop down)
- Jute Drawstring Pouch
- Brown Leather Strip (Approximately 6"x3" - Colours/Shades will vary from piece to piece)
-------------------------------------------
Package Contents:
- Will vary dependent on chosen variation
-------------------------------------------
Please Note: Flint will not produce sparks on it's own. There is sometimes a misconception that the flint itself can produce sparks, but the flint is merely acting as a scraping blade, and used in conjunction with a carbon steel striker (not included)
Warning: Due to the fact this is a 'knapped' flint it will have very sharp razor-like edges and should be handled with care - this product is not suitable for children.

If you wish to order several pieces with size variations, you need to add them to cart separately, selecting the flint size each time - Be sure to double check quantities at checkout to ensure the correct amount has been added. 
We offer a satisfaction guarantee or your money back. We stand behind our products and their craftmanship, therefore our return policy extends to 60 days.