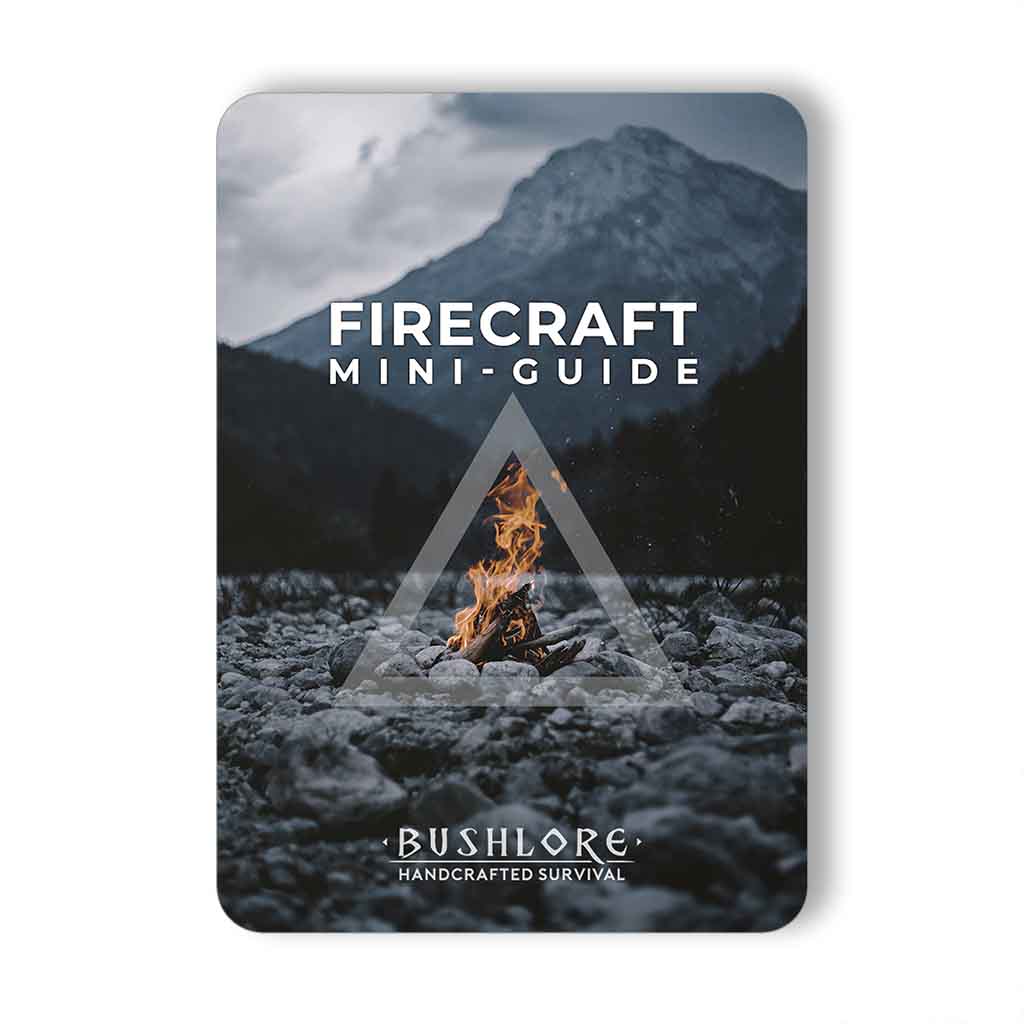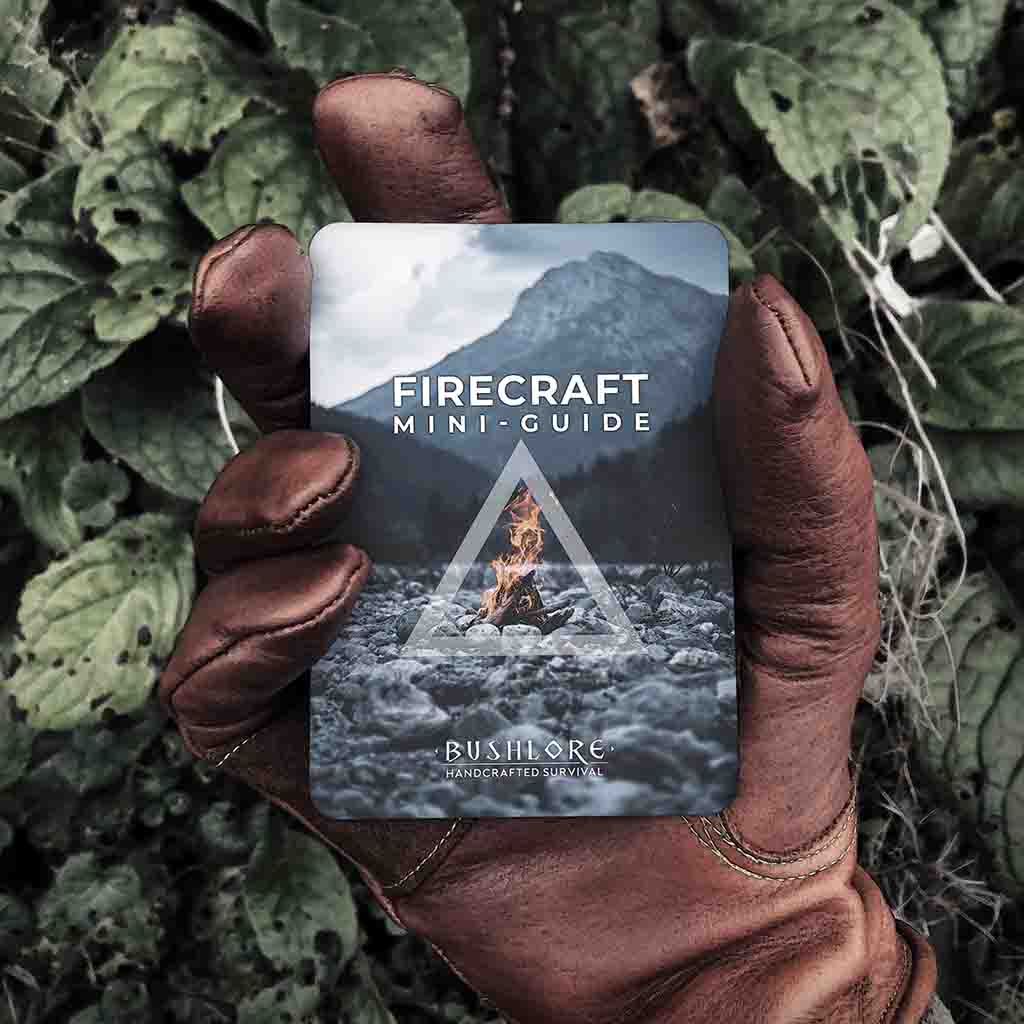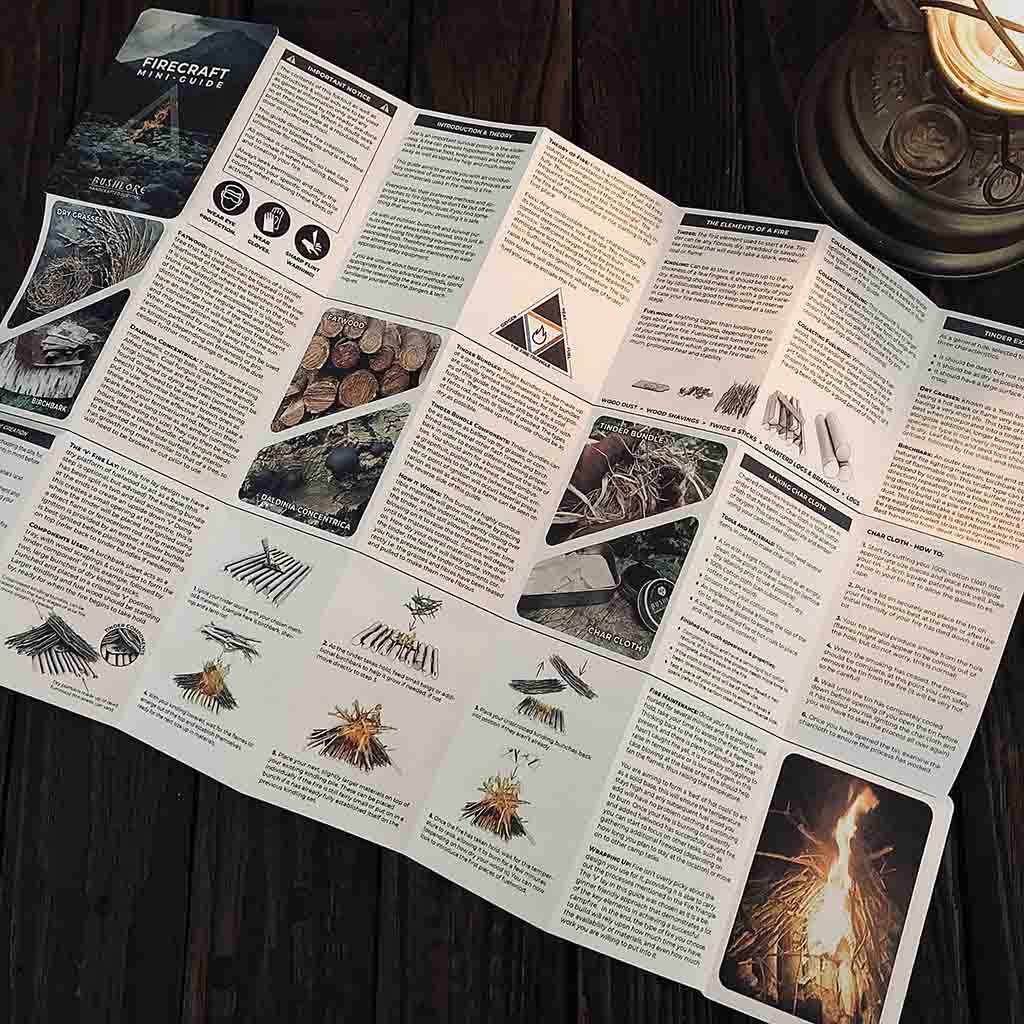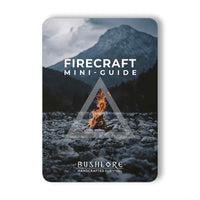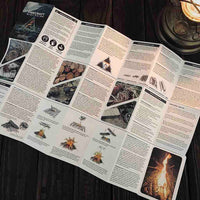 A compact introduction to fire lighting, tinder processing & campfire creation. Atlas-style fold out covering 2 key fire starting methods with step by step instructions as well as an overview of common tinders and fire construction techniques.
Our Mini Guide is aimed at those who have little or no prior experience with fire making. This guide gives a basic overview of some of the core concepts within fire craft, covering an example of campfire preparation, construction and finally, lighting and maintaining a fire using the following tools; Ferrocerium Rod & Flint & Steel 
We self-publish these guides in small batches to accompany many of our new fire making kits and sets, but will also be offering it as a standalone purchase.
The contents of this booklet as well as instructions & visual aids are to be used as general information only, and any activities perused by the reader are done so at their own risk. When in doubt seek professional tutorage at a reputable outdoor or bushcraft school.

This guide describes the use of cutting tools and fire creation and is therefore unsuitable for children.

We offer a satisfaction guarantee or your money back. We stand behind our products and their craftmanship, therefore our return policy extends to 60 days.